Pell City's

Local roof replacement Professionals
Roofing World has the Biggest Selection, Lifetime Warranties & Best Prices… Guaranteed!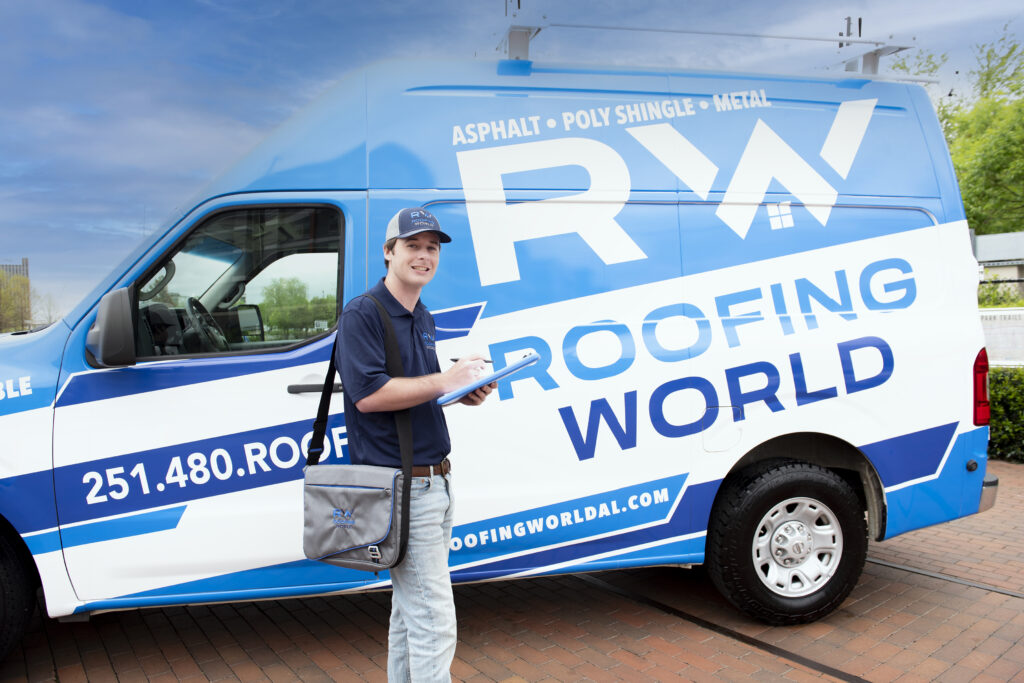 We Are Pell City's #1 Roof Installation Team
It's important to hire a trained professional when you need to replace your roof. The team at Roofing World has extensive experience and offers a huge selection of roofing choices including:
architectural asphalt shingles
Poly Shingles
metal roofing
TPO
gutters
gutter guards
and much more
Contact your local professional roofer in Pell City, AL. A member of our staff would be happy to help.
We Stive to provide Excellent Customer Service
Our Roofing record speaks for itself in Pell City, AL
We pride ourselves on Professionalism at Roofing World. We believe professionalism is a rare commodity in the construction trades, but it is a key component to building a successful, trustworthy business. 
We start each day by following the golden rule – treating customers the way we want to be treated. That has allowed us to develop a strong business in a very competitive roofing market.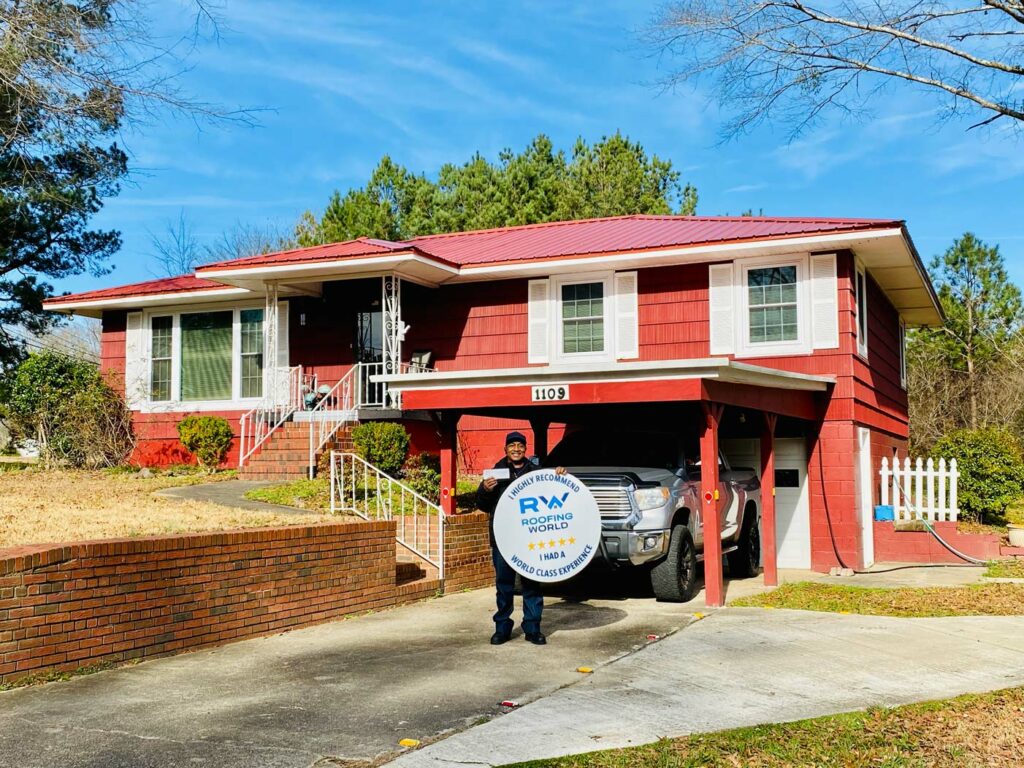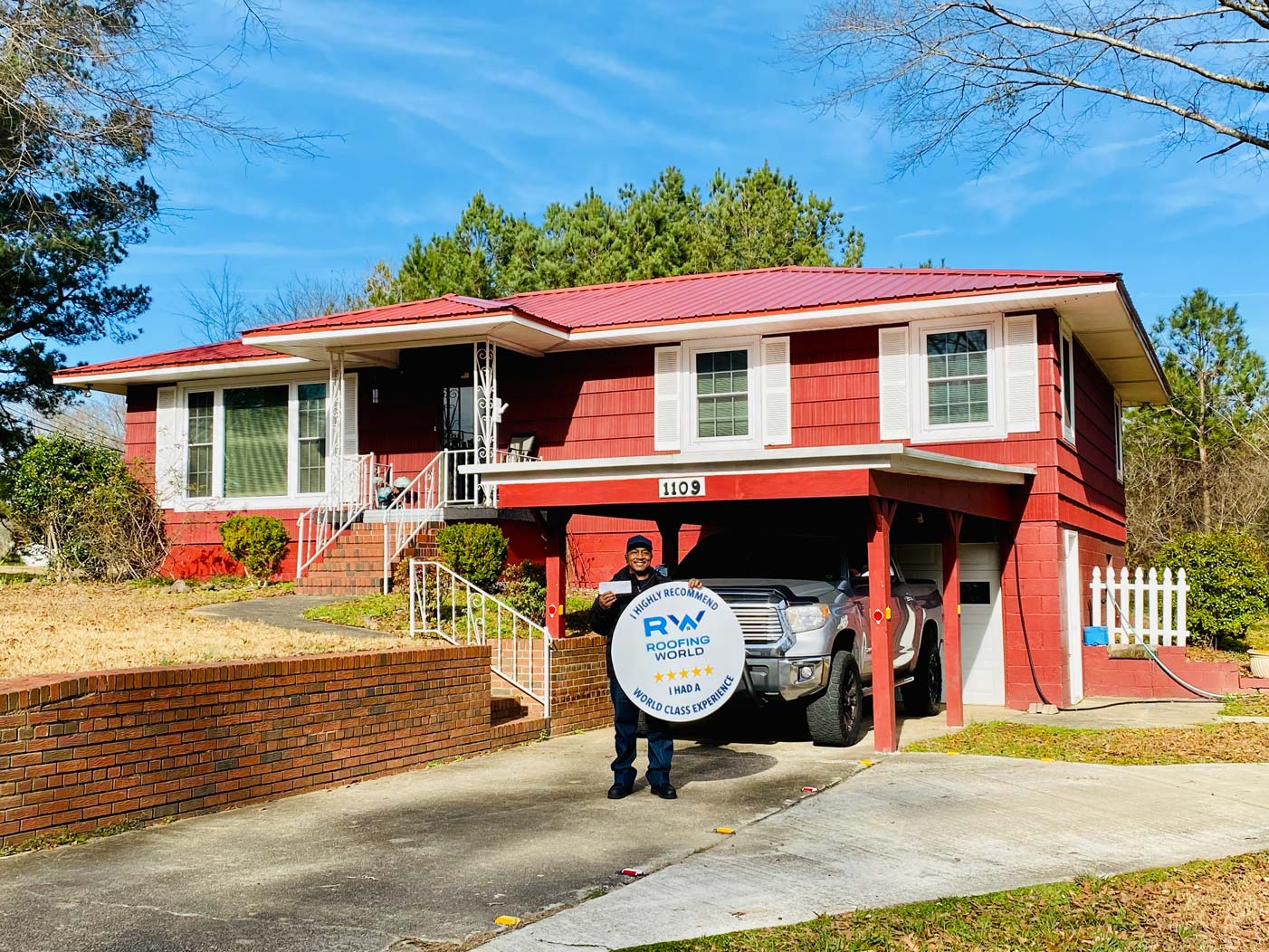 Roofing World Offers The Very Best
in Roofing Materials & Workmanship
Not all roofing companies are created equally. We strive to make every step of the roofing process as smooth and stress-free for you and your family as possible.
Our World-Class Roofing Process
01. Protect & Remove
We use tarps and other preventive measures to ensure that your home remains safe during the tear off. We will take the roof completely down to the decking to inspect the substrate's condition. We don't do layovers! (They are cheaper, but simply push off problems to a later date.)
02. Reinspect & Replace
Once the roof is torn off, we will reinspect for damage and replace any bad decking we find that was obscured by the existing roof. We make sure your new roof has a solid foundation that will last!
03. Professionally Install The Roof That You Designed
We lay a Storm Shield that is self-adhering to the underlayment for high water flow areas. Then we put on a synthetic waterproof underlayment that is lightweight and tear-resistant. We install a ridge vent to allow moisture to escape your attic and finally we apply the roofing material you selected.
When you need a roof replacement, you'll get the very best we have to offer. We provide the best roofing service in Pell City, AL. Call us for a consultation with our friendly staff.
Important Resources for Pell City Residents:
Pell City Government Website
Planning and Zoning in Pell City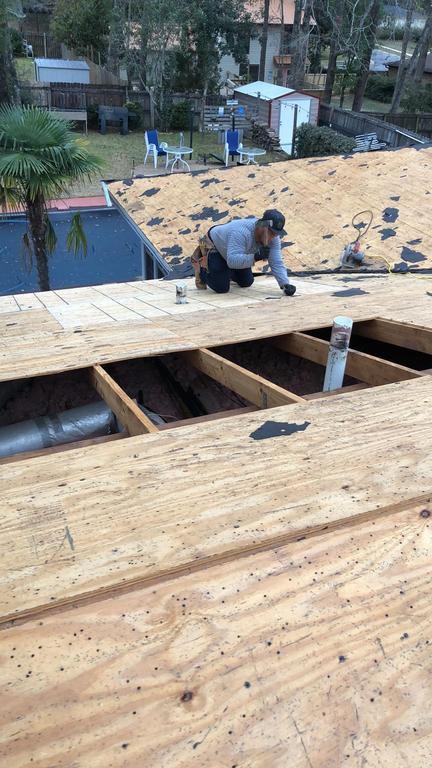 Don't Take our Word, Ask Your Neighbors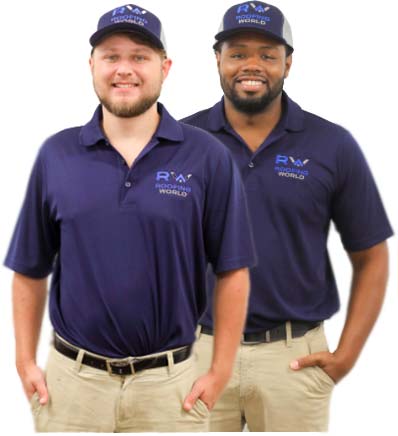 "Did a great job! were very fast and cleaned up everything. have already recommended to many of our neighbors."
Charles Guy
"Our roof looks amazing, and the work was done very quickly but professionally. Very pleased!!"
Ronald Young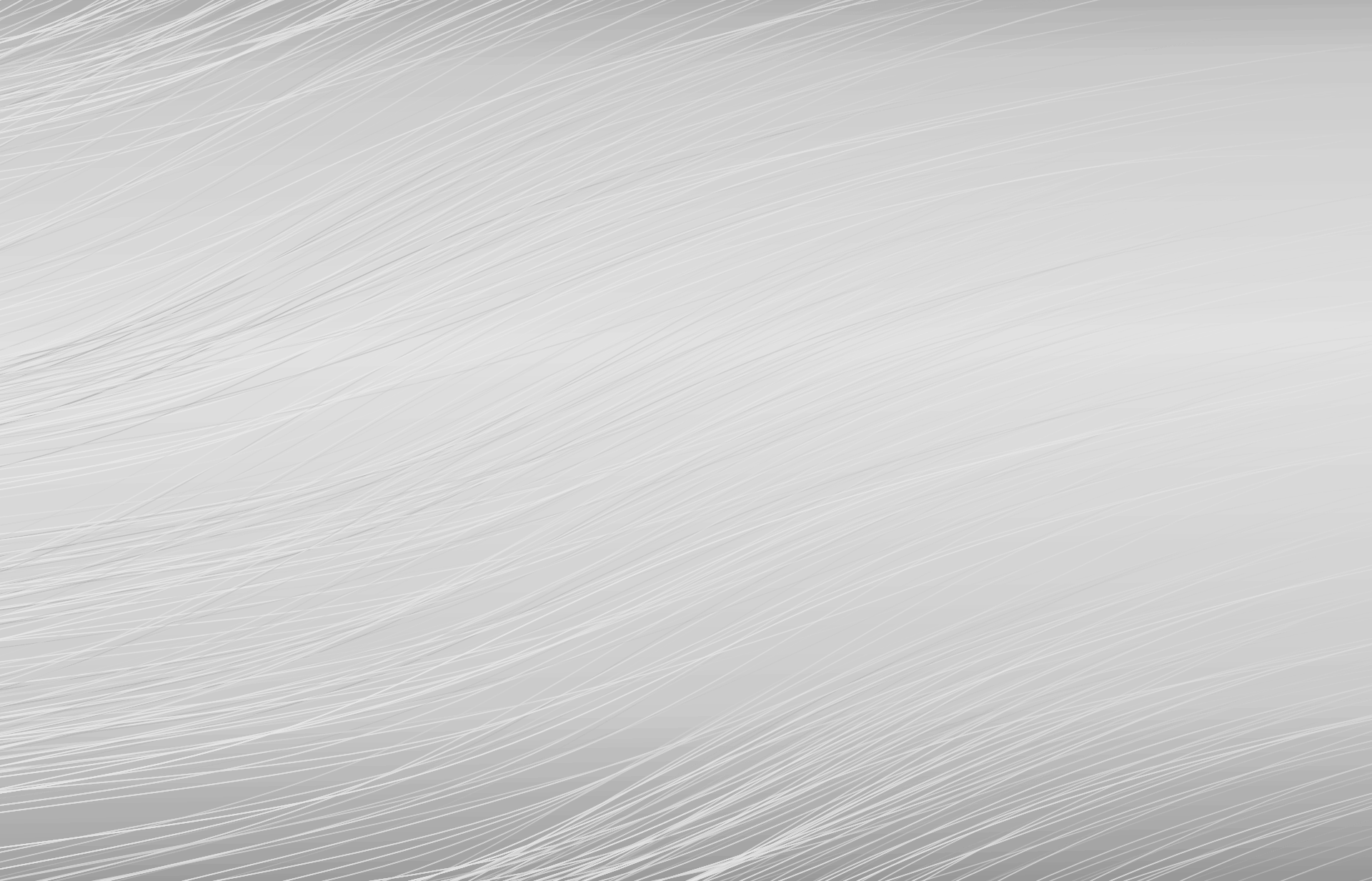 How can we Help you today?
Get Financing for your Roof Project!
Roof replacements often take us by surprise. That's why we offer a variety of financing options for our customers. With over 100 different financing plans, if Roofing World can't get you financed, no one can!
Applying for financing is easy! Click the button to get started.
Get pre-qualified without affecting your credit!
Enjoy Low Payments
Pay for the roof in installments that fit your budget over time.
Examples of payment plans:
$15,000 Roof 9.9% APR 120 Mo payment is $198
$15,000 Roof 3.9% APR 180 Mo Payment is $110
$15,000 Roof 8.9% APR 240 Mo payment is $134
$15,000 Roof 3.9% APR 240 Mo Payment is $90