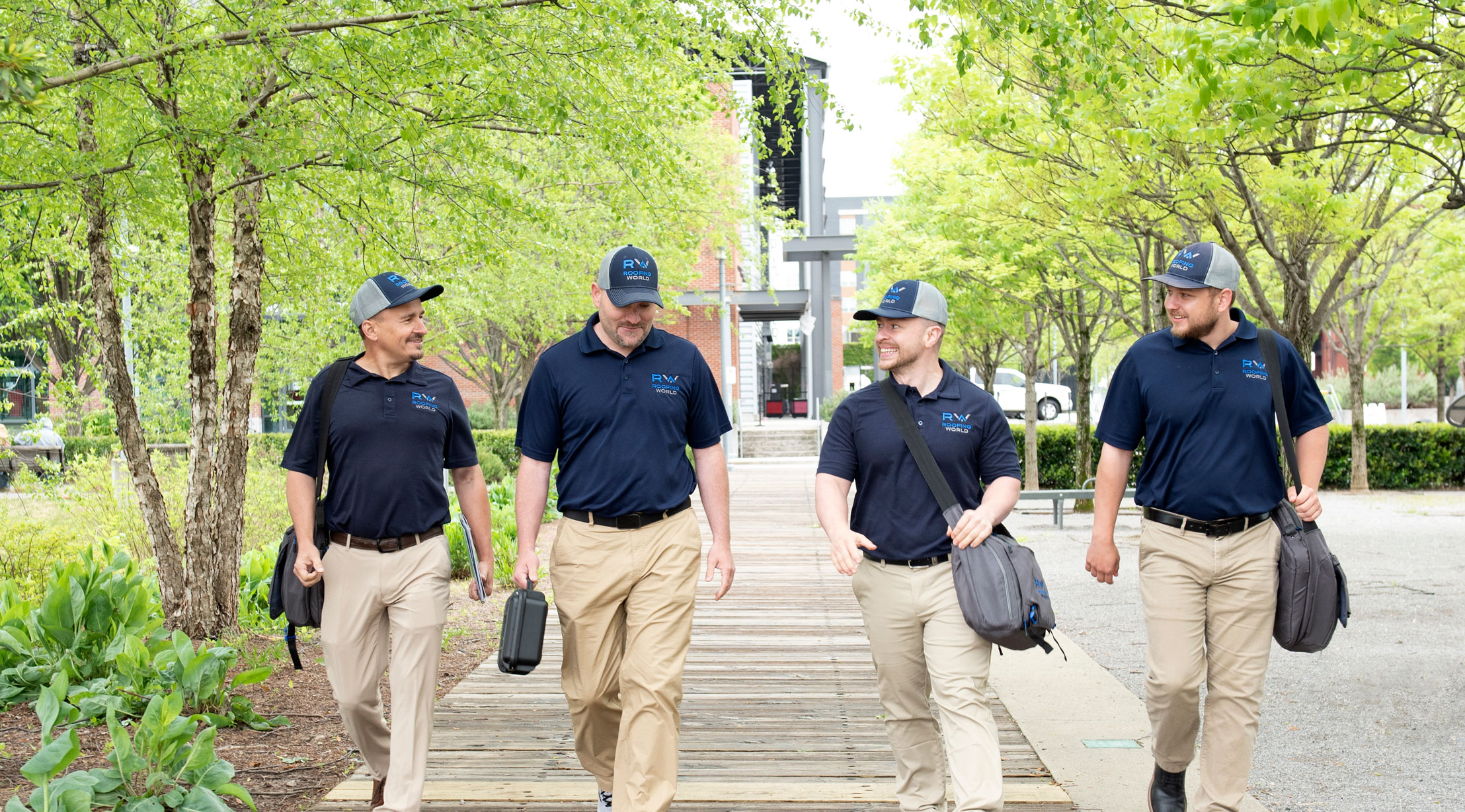 alabama's

Metal Roof Installation & Replacement Experts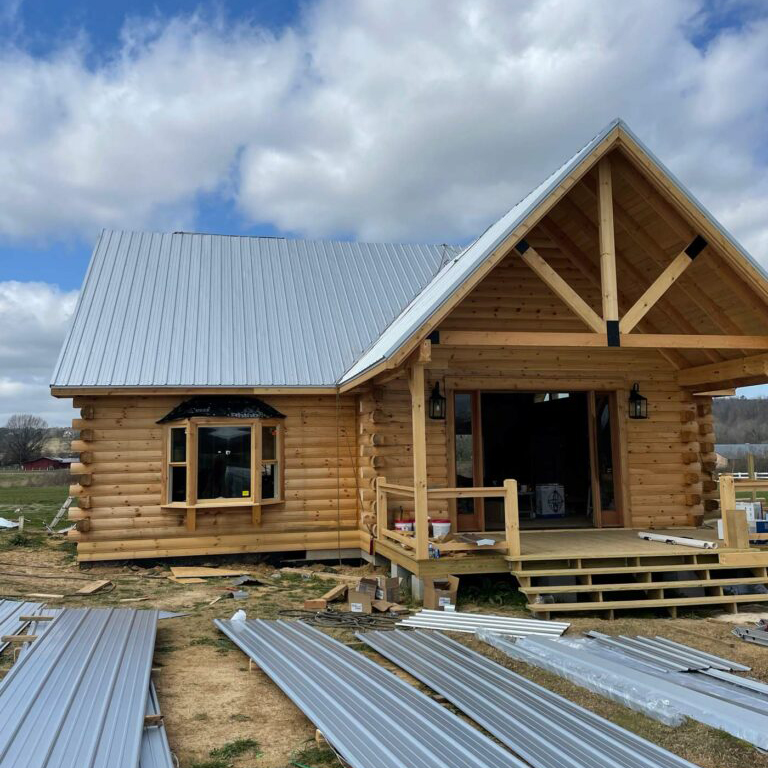 Metal Roof Installation
One of the most popular roofing options is a metal roof. Metal roofs are not just eye-catching with unique designs and profiles, but they are strong and durable too. They come in a variety of colors, are customizable to fit your property and are lightweight.
Metal Roof Installation you can Trust
Metal roofs last a lifetime with 50-plus years of roof life and increased roof protection. When your roof has problems like storm damage, leaks or shingles that have exceeded their lifespan, you're in need of a metal roof replacement. Roofing World can help. Call our group of expert roofers today: 205-259-7663. We provide skillful metal roof installation in Birmingham, AL and across the great state of Alabama.
Metal Roof Replacement in Alabama
Metal roofing is the optimal roofing material for most homes in Alabama as it can withstand severe weather conditions such as hurricanes and will last for decades. When installed properly by certified roofing contractors, the roofs are essentially leakproof with their secure connections and have a Class A fire rating. Did you know that metal roofing can help keep your home cool? It is a great material for maintaining stable building temperatures and lowering energy use overall. Learn more about the benefits of metal roof installation with our team by calling us at any time.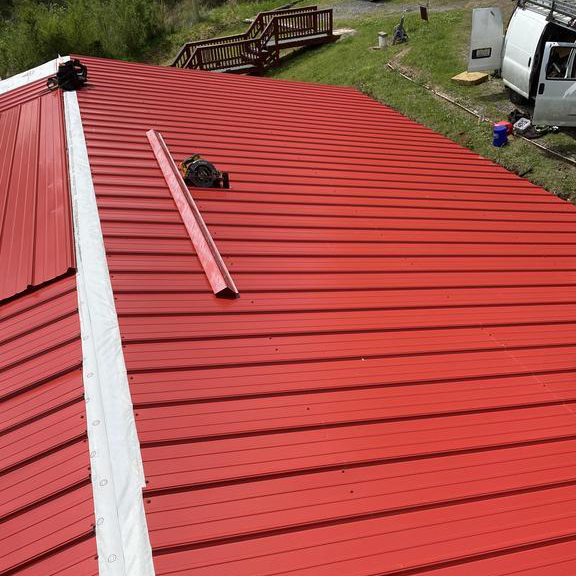 Rib Panel Metal Roofing
Rib panel roofing is similar to standing seam roofs, however with rib panel, the fasteners are not concealed. Like Standing seam, rib panels come in different colors and specifications. With our world-class installation process, coupled with thick gauge metal, lifetime paint system and lifetime screws you get the best metal roofing system money can buy. Speak to a Roofing World roofing expert today to discuss the best choices for your property.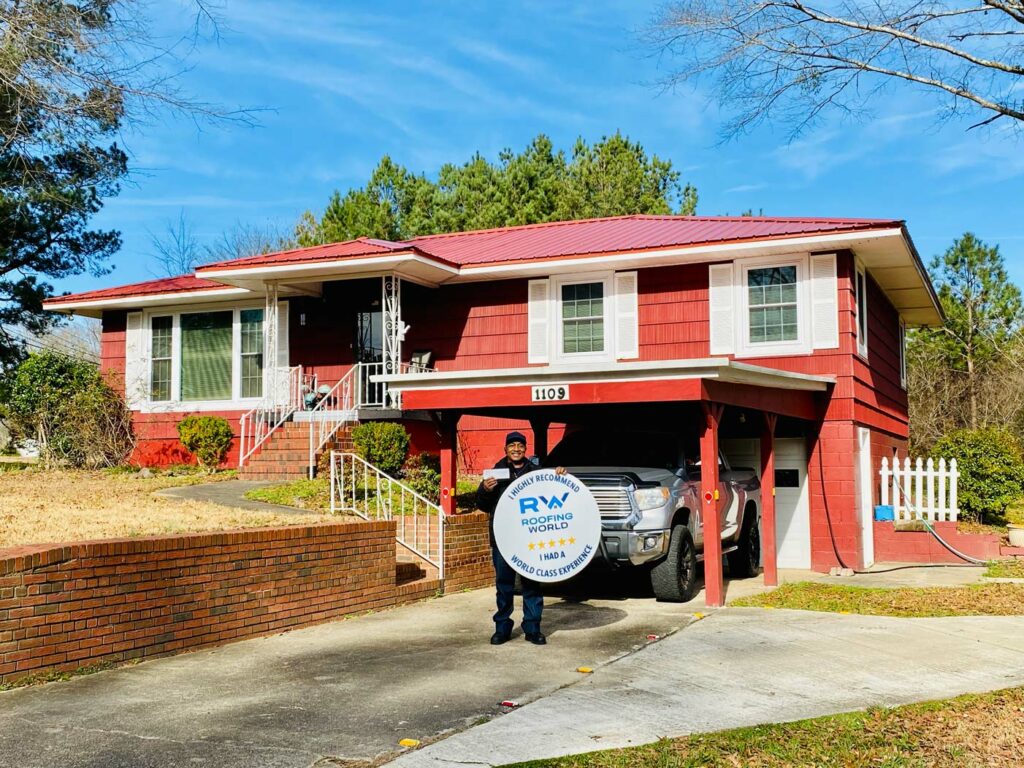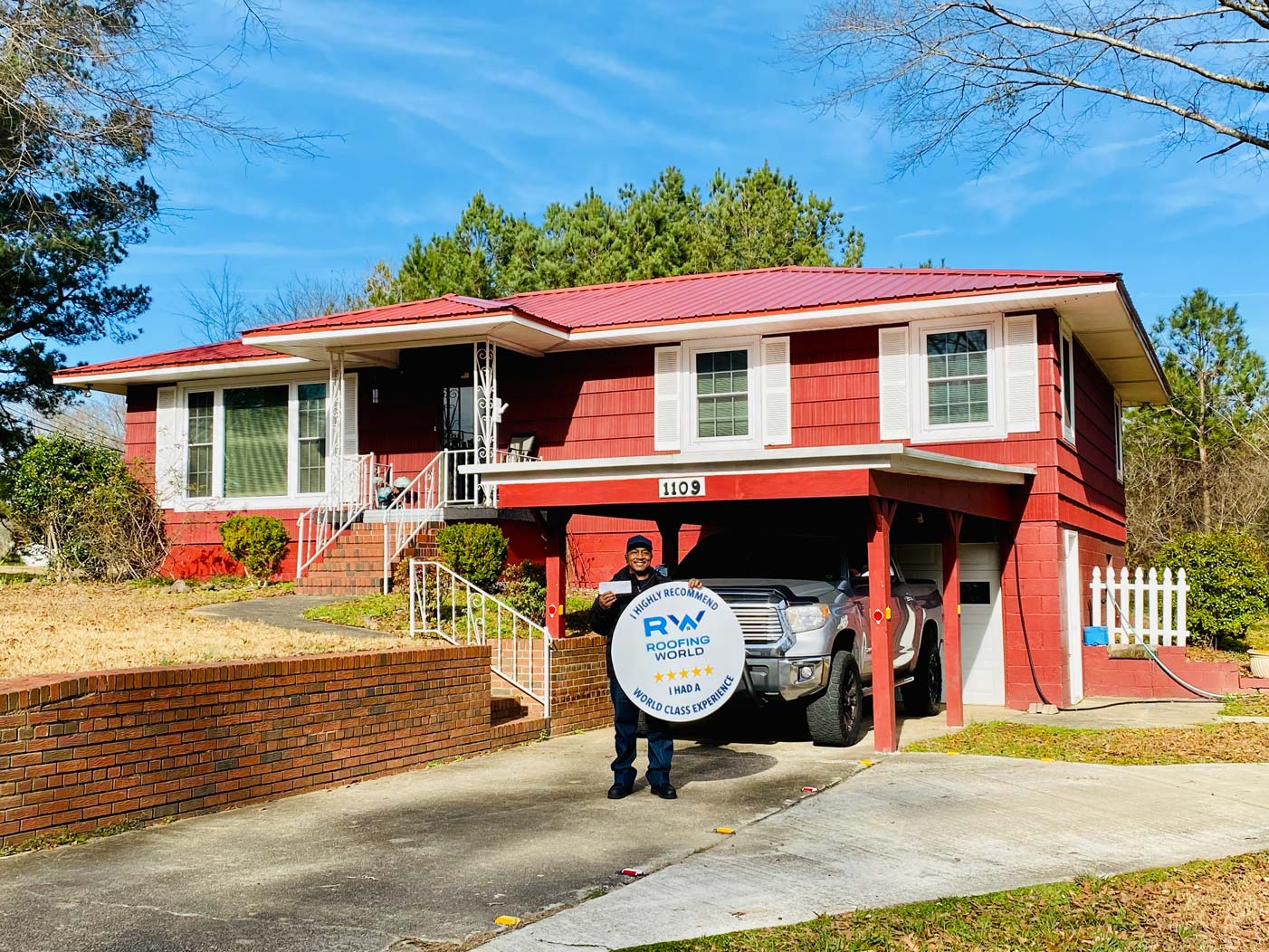 A Modern, Unique look with Standing Seam Metal Roofs
Wondering what a standing seam metal roof is? A standing seam metal roof is a roofing profile style that consists of raised vertical and trapezoidal legs in between flat surfaces. This system uses concealed fasteners which allow for air-tight and weather-tight protection. This unique construction method results in roof that restricts water and prevents it from entering the property. There are a variety of options that result in various final looks – our technicians will help you match your home style to the best roofing styles.
High Quality Metal Roofs Installed by Our Certified Roofing Team
The friendly and knowledgeable roofing team at Roofing World is ready to assist you with metal roof replacement or installation. No matter the project, or the size, our team will provide you with skilled craftsmanship. Our roofing team is trained and certified so you can expect a comprehensive job. We are available and waiting for your call! Don't wait, set up a roof consultation or inspection with us today!
Lifetime Warranties
We stand behind our work with Lifetime Warranties on materials aND labor on any of our World-Class Collection Products
Most roofing companies offer one to three years of workmanship warranties but Roofing World stands behind its work for as long as you live in your home with our World-Class Collection.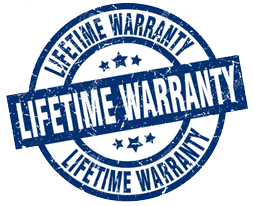 As a homeowner, the most important thing that you should understand are the different warranty coverages:
Product Warranty – The manufacturer covers the product against defects in the material.
Workmanship Warranty – This covers issues that occur because of the labor & workmanship.
Roofing World covers both product and labor warranties which means less hassle and frustration for customers.
Learn more about our Roofing Services in Alabama