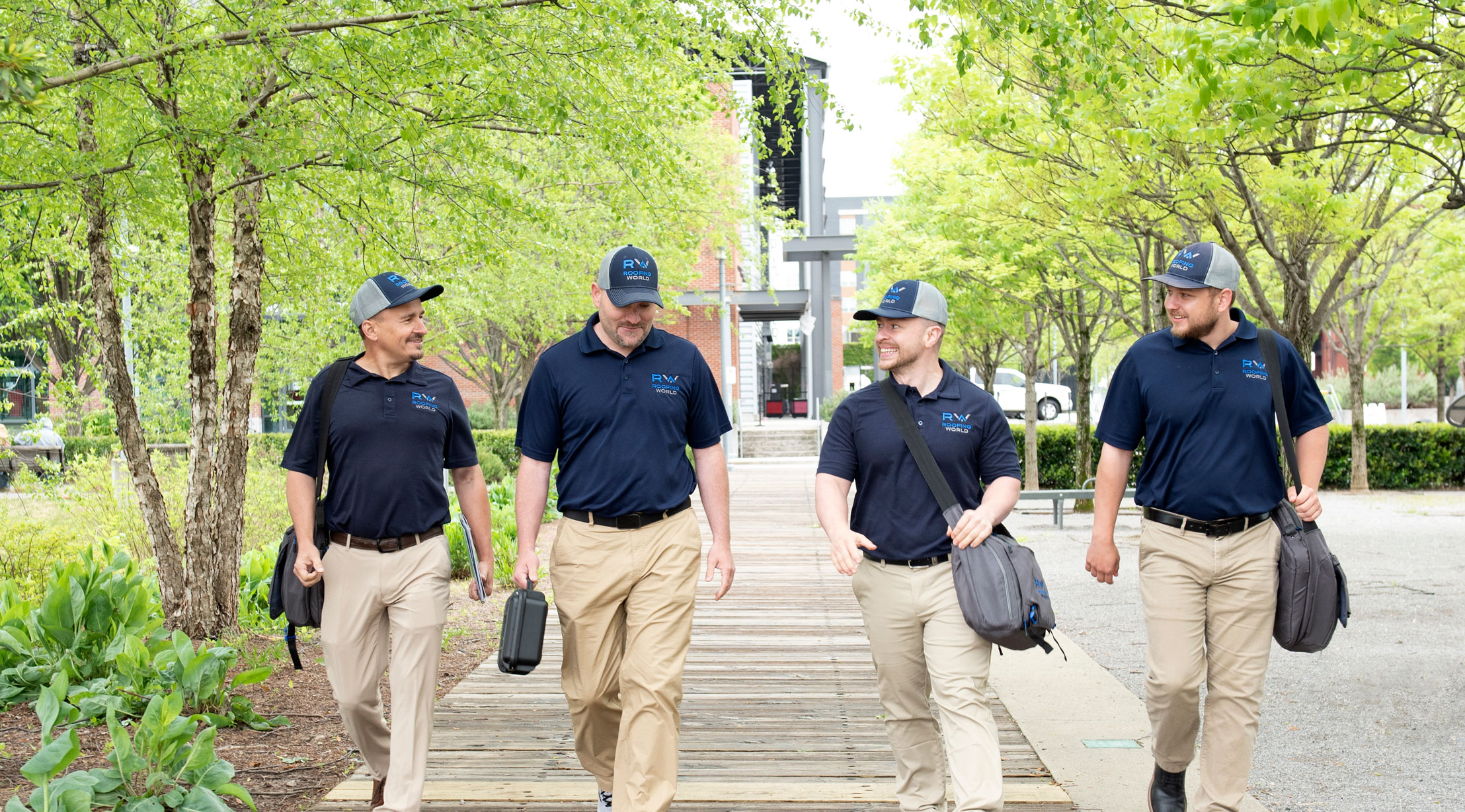 Metal Roof Installation in Alabama
Metal Roof Installation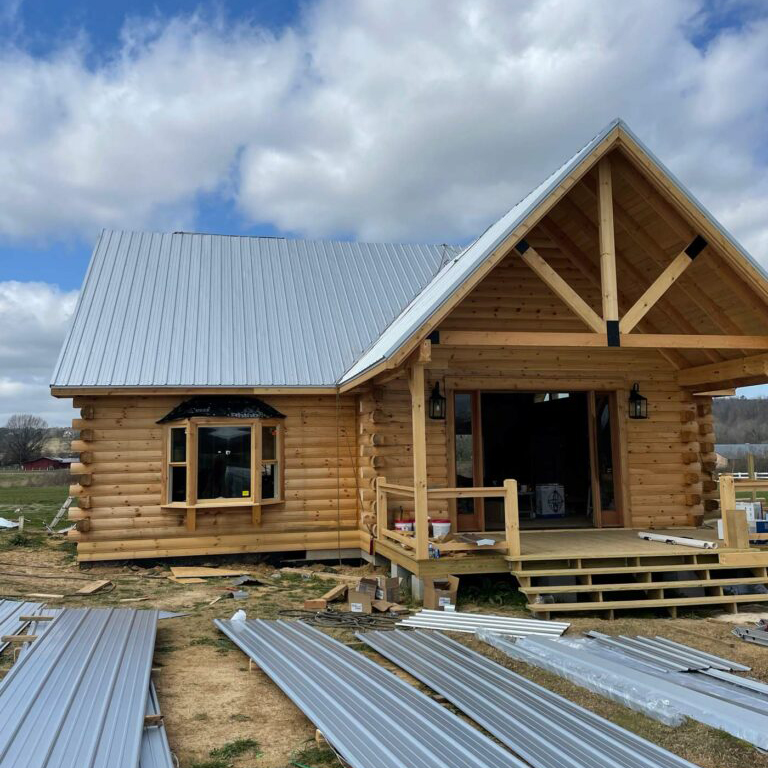 One of the most popular roofing options is a metal roof. Metal roofs are not just eye-catching with unique designs and profiles, but they are strong and durable too. They come in a variety of colors, are customizable to fit your property and are lightweight.
Metal Roof Installation you can Trust
Metal roofs last a lifetime with 50-plus years of roof life and increased roof protection. When your roof has problems like storm damage, leaks or shingles that have exceeded their lifespan, you're in need of a metal roof replacement. Roofing World can help. Call our group of expert roofers today: 205-259-7663. We provide skillful metal roof installation in Birmingham, AL and across the great state of Alabama.
Metal Roof Replacement in Alabama
Metal roofing is the optimal roofing material for most homes in Alabama as it can withstand severe weather conditions such as hurricanes and will last for decades. When installed properly by certified roofing contractors, the roofs are essentially leakproof with their secure connections and have a Class A fire rating. Did you know that metal roofing can help keep your home cool? It is a great material for maintaining stable building temperatures and lowering energy use overall. Learn more about the benefits of metal roof installation with our team by calling us at any time.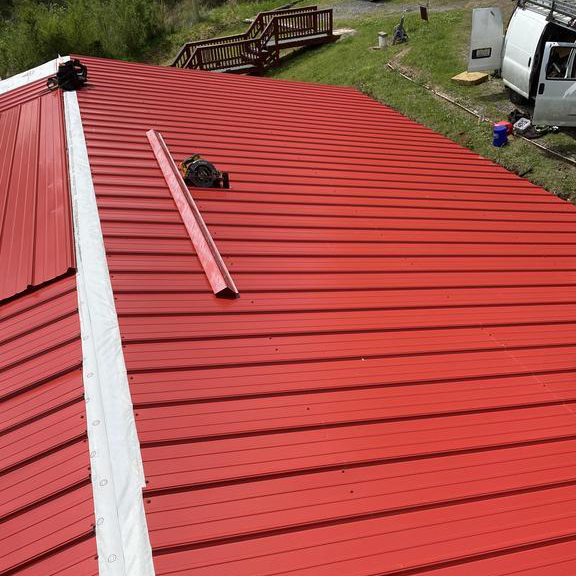 Rib Panel Metal Roofing
Rib panel roofing is similar to standing seam roofs, however with rib panel, the fasteners are not concealed. Like Standing seam, rib panels come in different colors and specifications. With our world-class installation process, coupled with thick gauge metal, lifetime paint system and lifetime screws you get the best metal roofing system money can buy. Speak to a Roofing World roofing expert today to discuss the best choices for your property.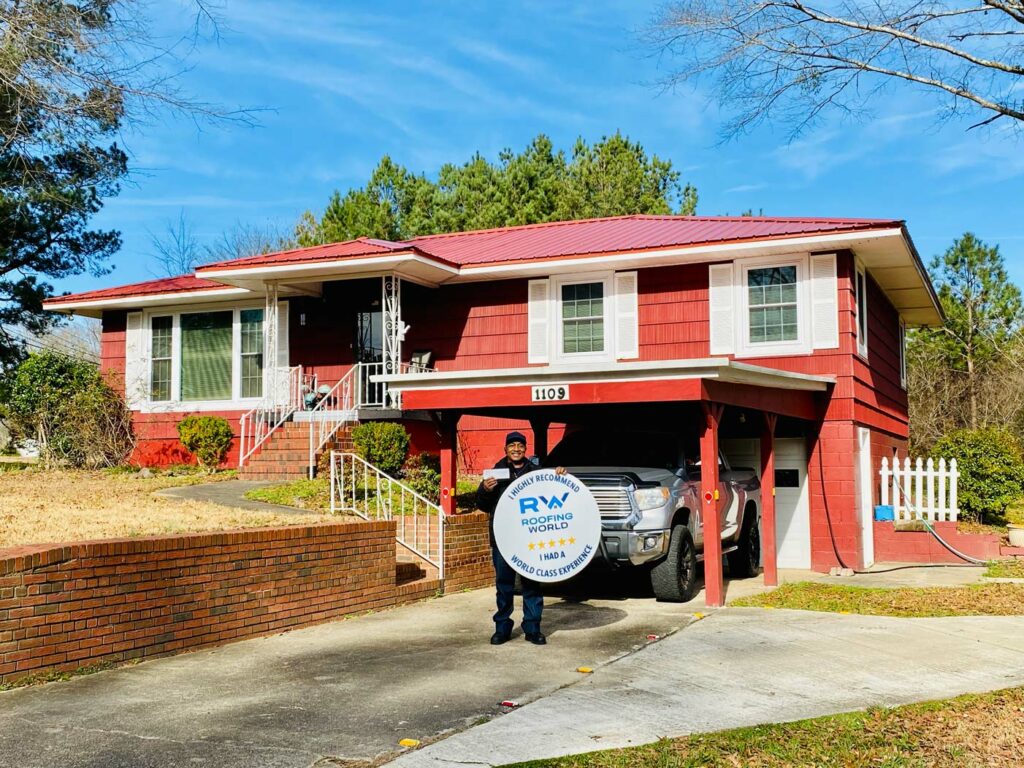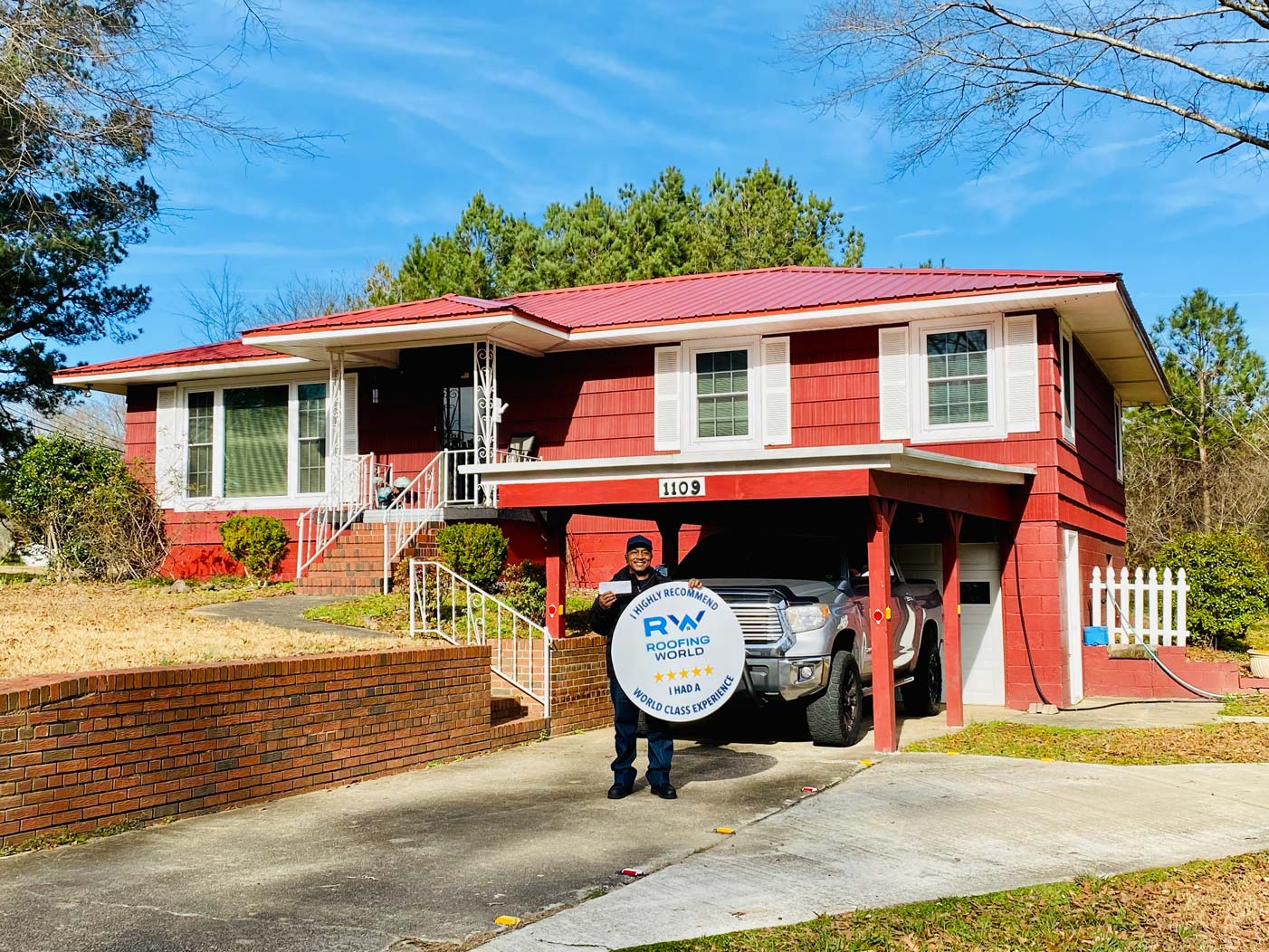 A Modern, Unique look with Standing Seam Metal Roofs
Wondering what a standing seam metal roof is? A standing seam metal roof is a roofing profile style that consists of raised vertical and trapezoidal legs in between flat surfaces. This system uses concealed fasteners which allow for air-tight and weather-tight protection. This unique construction method results in roof that restricts water and prevents it from entering the property. There are a variety of options that result in various final looks – our technicians will help you match your home style to the best roofing styles.
High Quality Metal Roofs Installed by Our Certified Roofing Team
Metal roofs are one of the most popular roof options for homeowners in Alabama. It's easy to see why: they're durable, energy efficient, and can withstand severe weather conditions like hurricanes and tropical storms. Plus, they come in a range of colors and styles. If you want to upgrade your home, a metal roof can make your property stand out in any neighborhood. Roofing World makes it easy to get started with a free roof quote!
The friendly and knowledgeable roofing team at Roofing World is ready to assist you with metal roof replacement or installation. No matter the project, or the size, our team will provide you with skilled craftsmanship. Our roofing team is trained and certified so you can expect a comprehensive job. We are available and waiting for your call! Don't wait, set up a roof consultation or inspection with us today!
Metal Roofing for Alabama Properties
Are you seeking a long-lasting, low-maintenance roofing solution for your home or commercial property? Metal roofs can last many years and require very little maintenance. Their durability makes them an ideal upgrade for our area. They don't absorb moisture or water, so they hold up well during hailstorms, heavy rains, snow loads, and strong winds. And when lighting strikes, you won't have to worry about a metal roof igniting.
Metal Roof Installation Services
A metal roof can provide a world of benefits to your property. However, it needs to be installed correctly — that's where we come in. Roofing World is proud to offer the best metal roof installers in Alabama. Rest assured that our trained and certified roofing team will do the job right. When you hire us to install your roof, we'll have an onsite manager overseeing our world-class installation process.
Roofing World has provided professional metal roof installation in Alabama for over 25 years. Our experienced team of experts takes pride in transforming properties with durable roofs that enhance a home's safety and beauty. To get the most from your metal roof installation, call us. Roofing World serves the entire state of Alabama!
Advantages of Metal Roofing
The following are some of the benefits of metal roofs:
• Longer lifespan than other roofing materials
• Superior resistance to various weather elements, including hurricane-force winds, hail, thunderstorms, snow, and heat
• Reflects sunlight, which can cool your home
• Earth-friendly (can be recycled)
• Mold- and algae-resistant
• Will not rot, crack, or warp
Metal Roofing Styles and Options
There are several metal roofing style options to consider that can meet your property's architectural and design needs, with many different colors to choose from. Finding the right fit may seem overwhelming, but we're here to help. Our friendly and knowledgeable experts will happily discuss what works best for your home or commercial property.
The following are the three most common metal roofing styles:
• Rib panel: This style has bold, strong lines or ridges and is a popular weather-resistant roofing style in Alabama.
• Standing seam: These panels are wide, flat, and vertical, an excellent choice for modern-style homes or cabins.
• Stone-coated: These panels have stone granules that add texture and dimension and are available in vivid colors.
• Metal shingles: This style includes fire-resistant, interlocking panels with many colors available to match your home.
Whether you want neutral tones, bold red, or earth tones like green, our roofing team can help you reach your design goals.
The following are some popular metal roofing colors:
• Green
• White
• Brown
• Black
• Light gray
• Charcoal
• Red
• And many more!
Best Metal Roof Installers
Our roofing team is composed of skilled craftsmen who take great pride in all the work we do. We use the highest quality materials and go above and beyond by offering lifetime warranties on materials and labor for any of our World-Class Collection products! You can count on us to deliver precise, high-quality work.
Roofing World is proud to have earned our reputation as the top choice for metal roof installation in Alabama. Find out what our customers have to say about our services — read our Roofing World customer reviews!
We pride ourselves on expert metal roofing installation. If you're interested in another roofing material, we have you covered. You can count on us to install alternatives to metal roofs, including the following:
• Asphalt roofing
• Poly shingle roofing
• TPO (Thermoplastic Polyolefin)
Are there gaps or cracks in your gutters? Have you noticed standing water around your home's foundation? When you have your roof replaced, consider replacing the gutters, too. Roofing World specializes in gutter installation! And, when you have new gutters installed, you can enhance their benefits with gutter guards. Gutter guards are ideal for keeping debris from clogging your gutter system.
Affordable Metal Roofing in Alabama
Metal roofing provides long-term benefits that can save you money in the long term. They don't require much maintenance and can last decades longer than other roofing materials. The cost of installing a new roof may be out of reach for some. Roofing World offers financing and over 100 different plans to help you get the roof you have always wanted. Getting financed via Roofing World is a simple process. Plus, you'll still get the same fantastic warranty and guarantees!
Contact us today for reliable and affordable metal roof installation services. We look forward to helping you improve your home with a metal roof you'll love! Contact Roofing World for a free estimate.
Residential Roofing Installation FAQs:
How long does a metal roof last in Alabama?
Your metal roof can last 50-plus years or more. Of course, it's essential to use high-quality materials and professional installation.
Do metal roofs leak more than shingles?
Metal roofs are excellent at preventing moisture from building and shedding snow. But the roof needs to be installed correctly to avoid any leaks.
Do you need roof vents with a metal roof?
No, roof vents are not required.
Does a metal roof make a house hotter or cooler?
Metal roofing is one of the most energy-efficient materials available. A metal roof can keep your home cool during the summer, which can help lower your energy consumption.
Lifetime Warranties
We stand behind our work with Lifetime Warranties on materials aND labor on any of our World-Class Collection Products
Most roofing companies offer one to three years of workmanship warranties but Roofing World stands behind its work for as long as you live in your home with our World-Class Collection.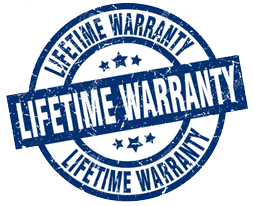 As a homeowner, the most important thing that you should understand are the different warranty coverages:
Product Warranty – The manufacturer covers the product against defects in the material.
Workmanship Warranty – This covers issues that occur because of the labor & workmanship.
Roofing World covers both product and labor warranties which means less hassle and frustration for customers.
Learn more about our Roofing Services in Alabama