Hear from roofing world clients
Roofing World had by far the best price and quality product available. I live on a fixed income and didn't think that I could afford a new roof. RW's professional appraiser came out and discussed all of my options and was able to get me set up with financing that day. The old roofing had to come completely off and they replaced some decking as well. The team of professionals were able to complete the entire project in a single day.
– Phil Ozbolt
Very Professional. Fast installation. Great help with the paperwork needed to update Homeowner's Insurance.
– Richard Green
"GREAT company! Employees are very pleasant, professional and knowledgeable."
– Mary B
By far the best experience, the best knowledge, the best workmanship, and they did everything they said they would plus they went the extra mile! Watch out competitors I'm willing to bet these guys will erase some of you before the end of the year with little or no effort! Integrity, kindness, and honesty is resurfacing in Bham AL! Great things are on the way!!
– Sterling Ross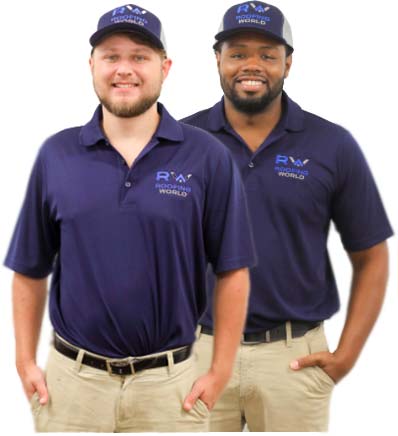 "Did a great job! were very fast and cleaned up everything. have already recommended to many of our neighbors."
Charles Guy
"Our roof looks amazing, and the work was done very quickly but professionally. Very pleased!!"
Ronald Young