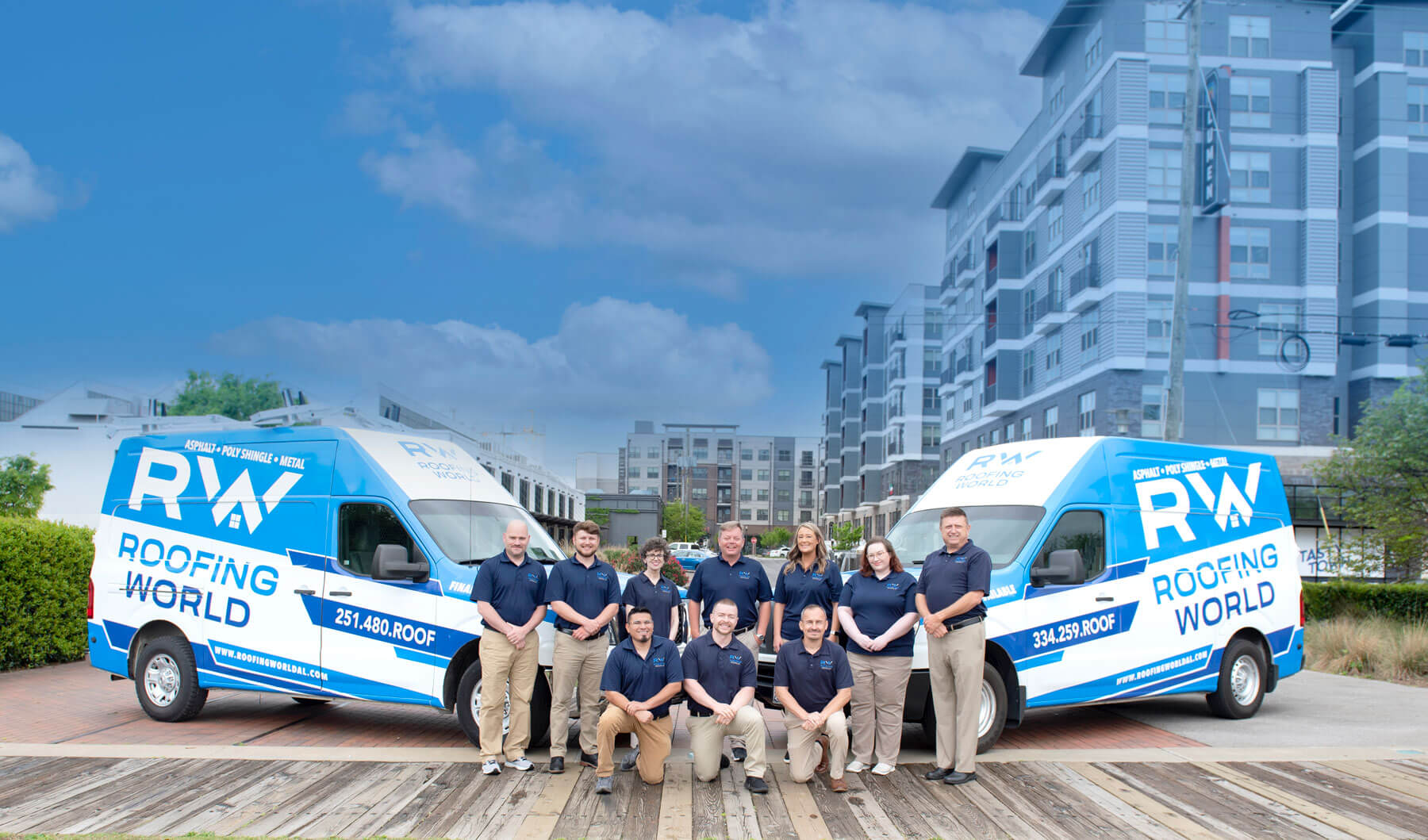 Roofing World Has The Biggest Selection, Lifetime Warranties & Best Prices… Guaranteed!
Roof replacement Experts
"By far the best experience, the best knowledge, the best workmanship, and they did everything they said they would, plus they went the extra mile! Watch out competitors, I'm willing to bet these guys will erase some of you before the end of the year with little or no effort! Integrity, kindness, and honesty is resurfacing in Bham AL! Great things are on the way!!" – Customer Sterling Ross
Roof Replacement & Installation Services
Our certified technicians are available to help with your residential roofing project needs.
We aim for the best possible craftsmanship with every roofing project. Our mission is to provide customers with superior customer service and a stress-free experience every step of the way. We offer the best value for our products and services near you. Roofing World offers the industry's best warranties on material and labor… period!
Biggest Selection
Choose from the largest Selection of Roofing materials & colors from leading manufacturers
With our huge selection of roofing materials, the many options can be overwhelming to choose from that is why our roofing specialists meet with you for a design consultation to help you design a roof to meet your individual needs and fits your budget. Check out our most popular roofing products below or contact us to discuss your specific project needs.
Learn more about our Most popular roofing products
We Are Experts in Metal Roofing Techniques
A Five Star Team
Excellent Customer Service Is our priority!
Our knowledgeable staff will help you every step of the way. From the first call to our office, throughout your roof project process until the final walk-through, you can expect courteous, friendly technicians to answer every question and explain every detail.