We are Alabama's Roofing Installation Experts
Biggest Selection, Lifetime Warranty, Best Prices…
Guaranteed!
Our Roofing Services
When you choose Roofing World for your roof replacement, we have developed a world-class roofing process that results in a durable high-quality roof. Click an image below to learn more about our services.
Here's what you can expect at our first meeting:
World Class Inspection
Our roofing experts will thoroughly inspect your existing roof.
Discuss Installation Process
We then sit down together and review the inspection results and then explain each step of our replacement process.
Design Consultation
We'll discuss the various materials and the pros & cons of each one. Once you decide on a material, you'll then select a color that compliments your property.
Funding Options
We accept cash or checks as well as offer over 100 different financing plans.
Schedule
Finally, we are ready to schedule your roof replacement! We'll work with your schedule to ensure the least disruption to your daily life.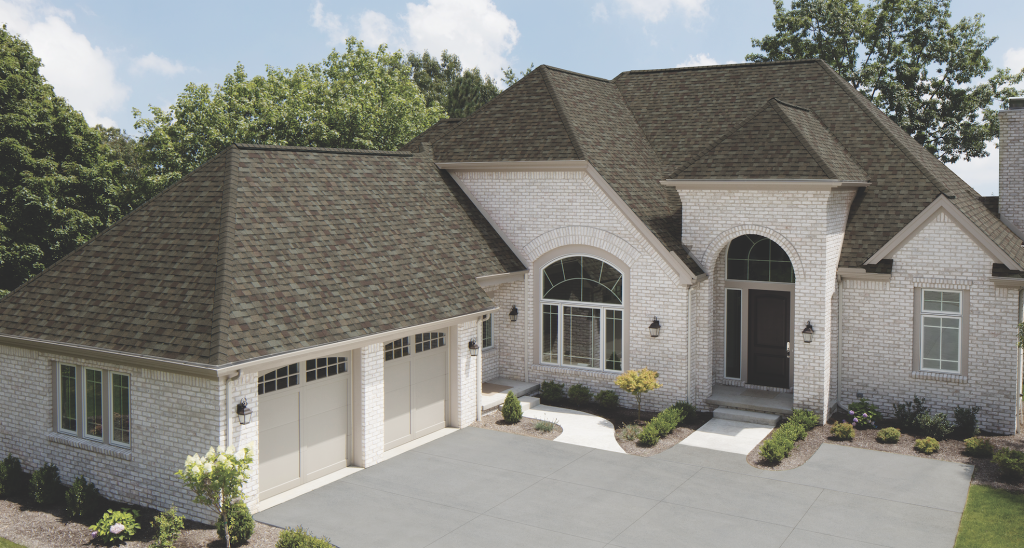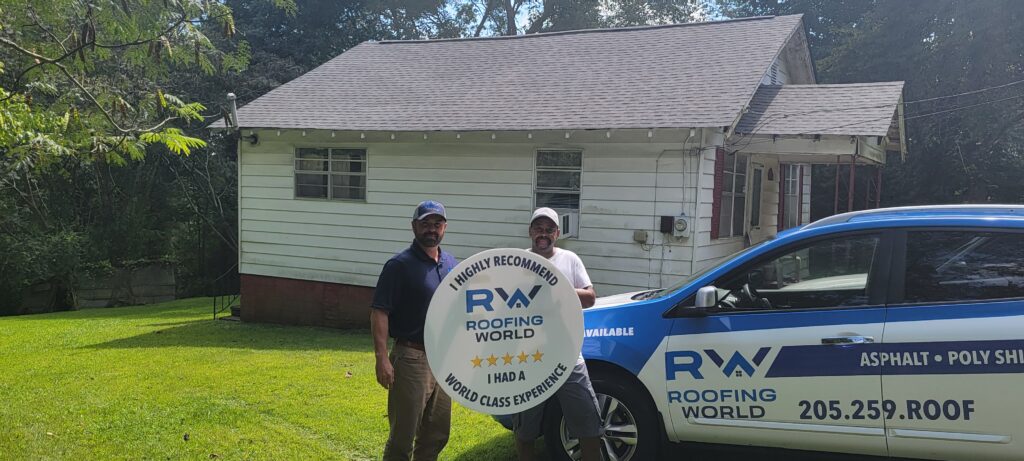 Roof Installation
When you choose Roofing World for your roof replacement, you'll get an appointment with us right away. You can trust us when we say that when your appointment time arrives, we will show up on time and on schedule. Because we prioritize customer satisfaction, we take extra care to make sure that every step goes as smoothly as possible.
Our World Class Process
Step 1
Protect & Remove
We use tarps and other preventive measures to ensure that your home remains safe during the tear off. We will take the roof completely down to the decking to inspect the substrate's condition. We don't do layovers! (They are cheaper, but simply push off problems to a later date.)
Step 2
Reinspect & Repair
Once the roof is torn off, we will reinspect for damage and repair any bad decking we find that was obscured by the existing roof. We make sure your new roof has a solid foundation that will last!
Step 3
Professionally Install the Roof that you designed
We lay a Storm Shield that is self-adhering to the underlayment for high water flow areas. Then we put on a synthetic waterproof underlayment that is lightweight and tear-resistant. If applicable, we install a ridge vent to allow air flow and finally we apply the roofing material you selected.
Your Personal Installation Manager
Roofing World's Professional On-site Project Manager
With you from start to finish on your new roof project
Meets with you prior to the start of your project to explain exactly what will be done.
Reviews with you our detailed project checklist, and keeps you informed and updated every step of the way.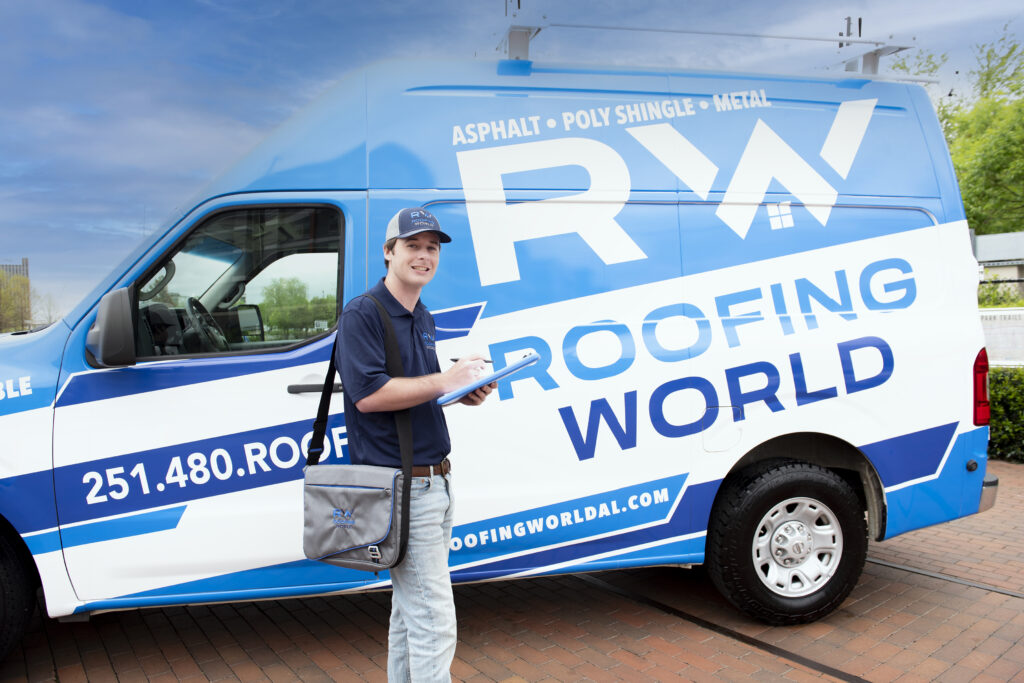 Lifetime Warranties
We stand behind our work with Lifetime Warranties on materials aND labor on any of our World-Class Collection Products
Most roofing companies offer one to three years of workmanship warranties but Roofing World stands behind its work for as long as you live in your home with our World-Class Collection.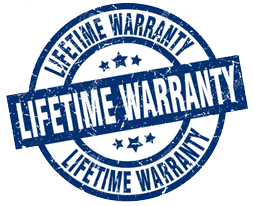 As a homeowner, the most important thing that you should understand are the different warranty coverages:
Product Warranty – The manufacturer covers the product against defects in the material.
Workmanship Warranty – This covers issues that occur because of the labor & workmanship.
Roofing World covers both product and labor warranties which means less hassle and frustration for customers.
Here's What Our Client Say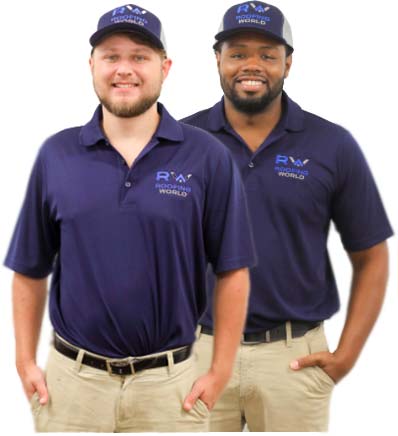 "Did a great job! were very fast and cleaned up everything. have already recommended to many of our neighbors."
Charles Guy
"Our roof looks amazing, and the work was done very quickly but professionally. Very pleased!!"
Ronald Young