Roofing Contractor in Hoover
Roofing World has the Biggest Selection, Lifetime Warranties & Best Prices… Guaranteed!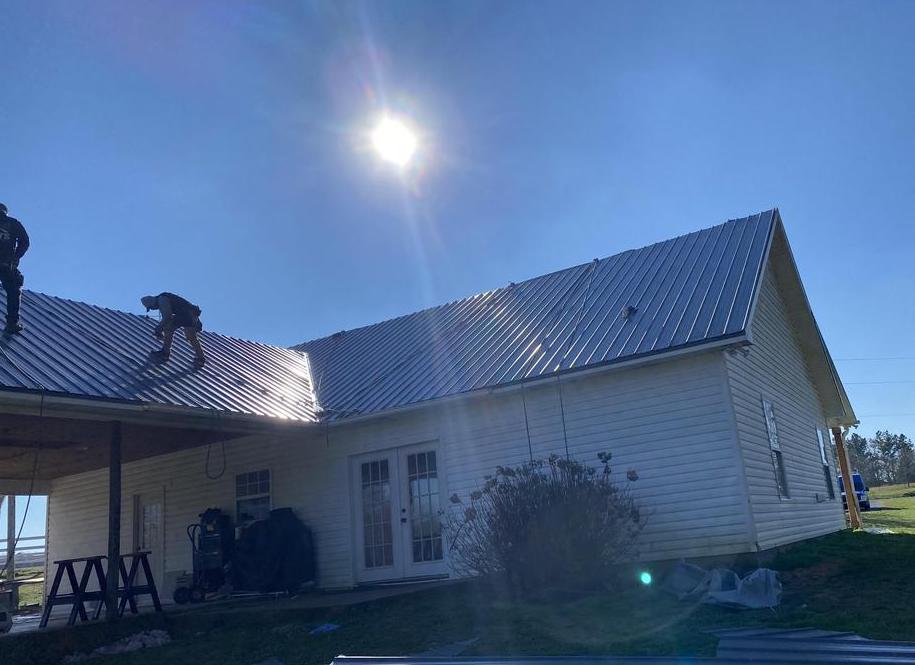 Proud to be Hoover's top Roofing Replacement Team
When your roof is damaged or leaking, contact your local roofers at Roofing World for a complete solution. Over the years, we've helped many customers replace their roofs. Whether you have missing shingles or spots that leak, we will solve the problem with the best roofing system on the market. Our confidence comes from the fact that we use excellent roofing materials for every job and emphasize industry-standard methods that are tried and true.
High-quality roof replacement for Hoover Residents
When you choose Roofing World for your roof replacement, you'll get an appointment with us right away. You can trust us when we say that when your appointment time arrives, we will show up on time and on schedule. Because we prioritize quality craftsmanship, we take extra care to make sure that every step goes as smoothly as possible.
Broken or leaky gutters?
A reliable gutter system is very important for the long term health of your roof and your properties foundation. Gutters should be channeling water away from your roof and your home, protecting the roof as well as the foundation from costly damage.
If your gutters are old, damaged, or underperforming, it's time for a new gutter system.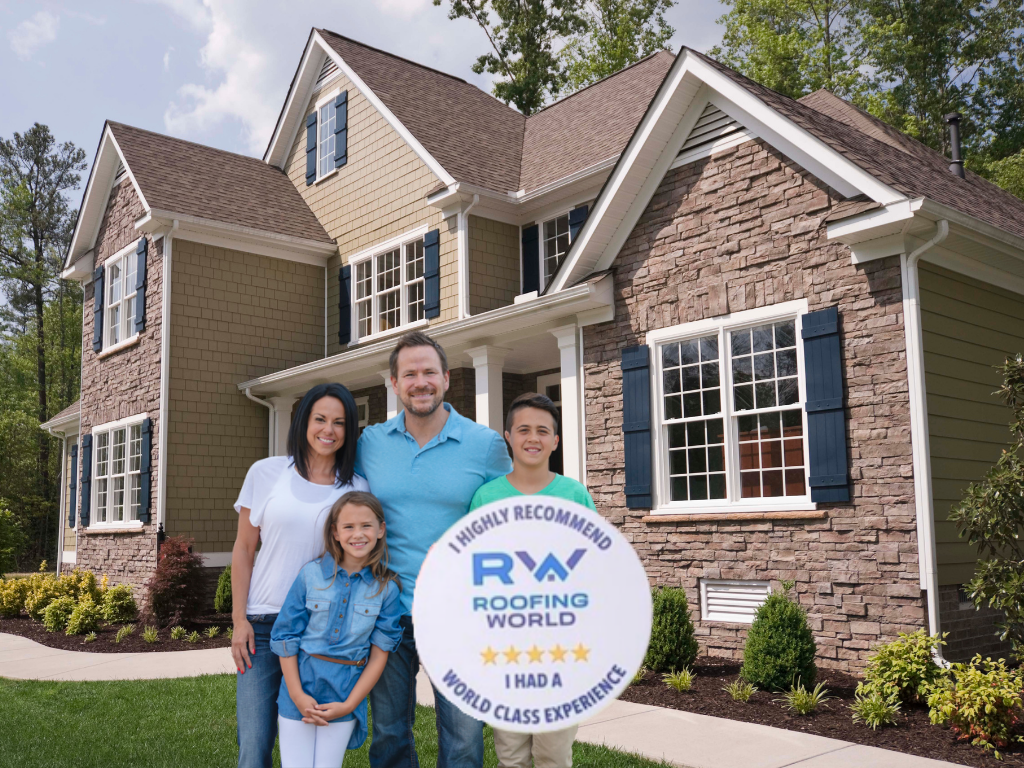 Helpful resources for Hoover Residents
When you need your roof repaired or replaced, hiring a reliable contractor is essential. Roofing World is the company to call for quality roofing solutions you can trust — our trained, licensed roofing contractors in Hoover provide prompt, reliable service. Contact Roofing World today for a free roof quote!
Roofing World: Your Trusted Roofing Contractor in Hoover
When it's time to repair or install a roof in Hoover, the last thing you want to worry about is whether the roofing crew you hire will show up on time or perform shoddy work. Our roofing contractors in Hoover bring over 25 years of roofing and construction experience to every project we work on. We're prompt, dependable, and know what it takes to repair, replace, or install a roof correctly.
A new roof adds curb appeal and protects your family from severe weather conditions. Roofing World has improved homes with our quality roofing solutions for decades. You can read reviews from our happy customers here!
Asphalt Roofing Installation in Hoover
When it's time for a new roof, and you're on a budget, consider an asphalt roof. Asphalt shingle roofs are affordable and protect your family from severe weather conditions. Roofing World's high-quality asphalt shingles look great and hold up well against Hoover's weather. Our experienced contractors can install a new asphalt roof that adds curb appeal and much more!
Metal Roof Installation in Hoover
If you're looking for a durable roof that lasts 50 years or longer, a metal roof is the way to go. Metal roofs are winning over homeowners in Alabama for good reasons: They're energy-efficient, easy to maintain, and rated to withstand strong winds. Plus, a metal roof will never catch fire from a lightning strike. Roofing World's metal roof installers in Hoover are ready to upgrade your home with a stylish metal roof that can withstand severe weather.
Get a Poly Roof in Hoover
Is a poly shingle roof right for you? If you're looking for an impact-, fire-, and algae-resistant roofing material that comes in various colors and styles, look no further. A poly roof from Roofing World is engineered for all-weather performance and looks great on almost any home or commercial building.
Finding a Roofing Contractor Near You
Are you ready to upgrade an outdated and unsafe roof? Leave the work to the experts at Roofing World. Contact our skilled and highly trained roofing contractors in Hoover for a free estimate today!
Every Hoover resident receives 5-Star Service
How can we Help you today?