Roofing Contractor in Anniston
Roofing World has the Biggest Selection, Lifetime Warranties & Best Prices… Guaranteed!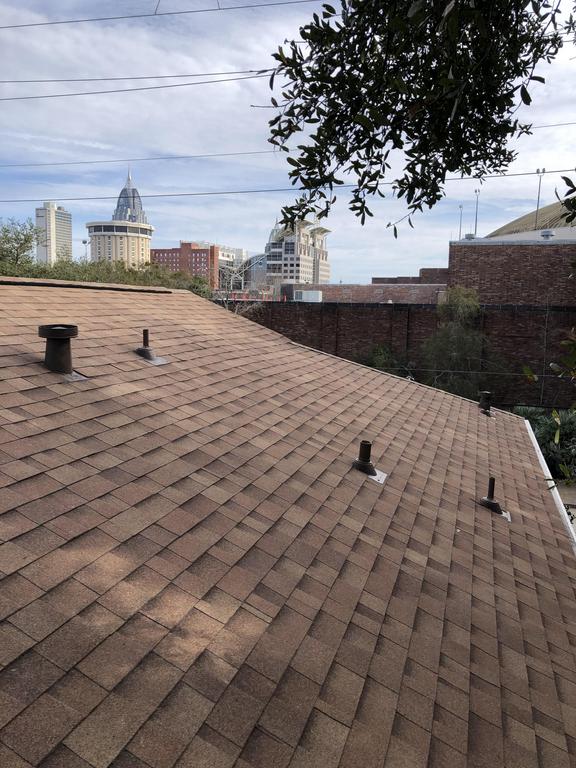 We Are Anniston's #1 Local Professional Roofer
If you are in need of a replacement on your roofing system, the team of professionals at Roofing World will be there to help every step of the way. We offer a large selection of roof options for our clients including Poly Shingles, rib panels, asphalt shingles, stone coated steel, TPO, and more.
Just a Few Services We Offer:
Do you currently have a metal roof or are interested in this popular roofing option? We can help with any questions you might have about your roofing project. We stand apart from the competition by having a team of highly trained roofing specialists in Anniston with the knowledge of the most trusted, modern brands on the market. Call our Anniston, AL crew today and a friendly member of our staff would be happy to help.
Helpful Resources for Anniston, AL residents:
Roofing World Offers The Very Best
in Metal Roofing Standards
Metal roofing is a favorable roofing material, especially for severe weather conditions such as hurricanes. This option is lightweight but incredibly durable. Metal roofing helps to maintain the building's temperatures and helps to lower energy costs.
This style is nice as it comes in a wide variety of colors and can be customized to fit your unique property. Metal roofs are built to last a lifetime with 50+ years of roof life expectancy while having increased roof protection.
We offer the very best on the market when it comes to metal roofing installations and replacements. We provide the highest quality roofing and craftsmanship in Anniston, AL. Let us help you get started on your metal roof project by setting up a consultation with our team. Call to speak to one of Roofing World's friendly employees today.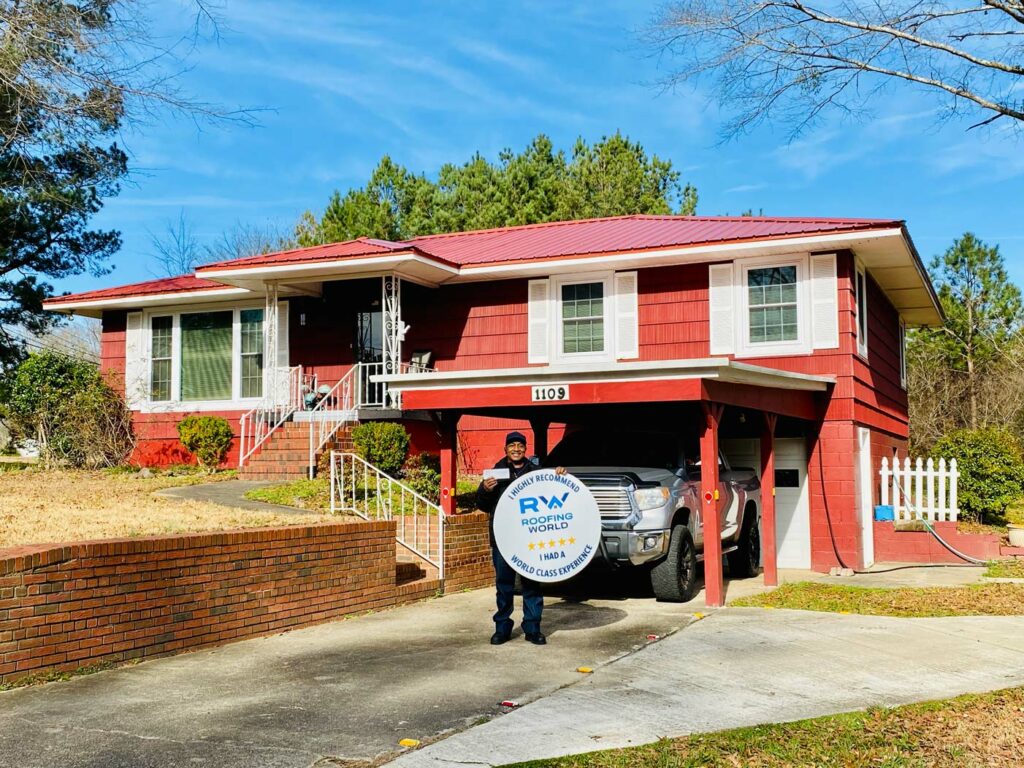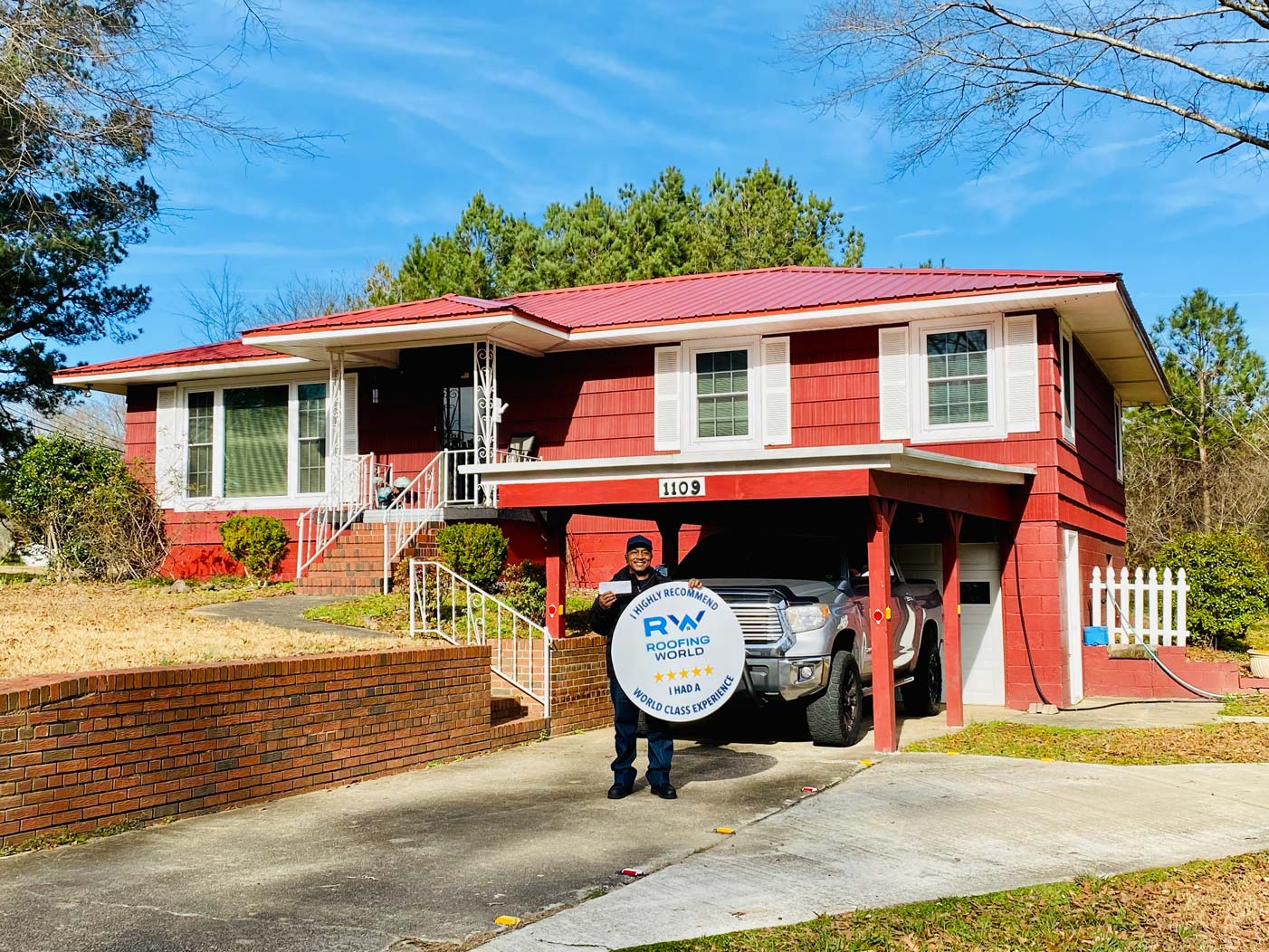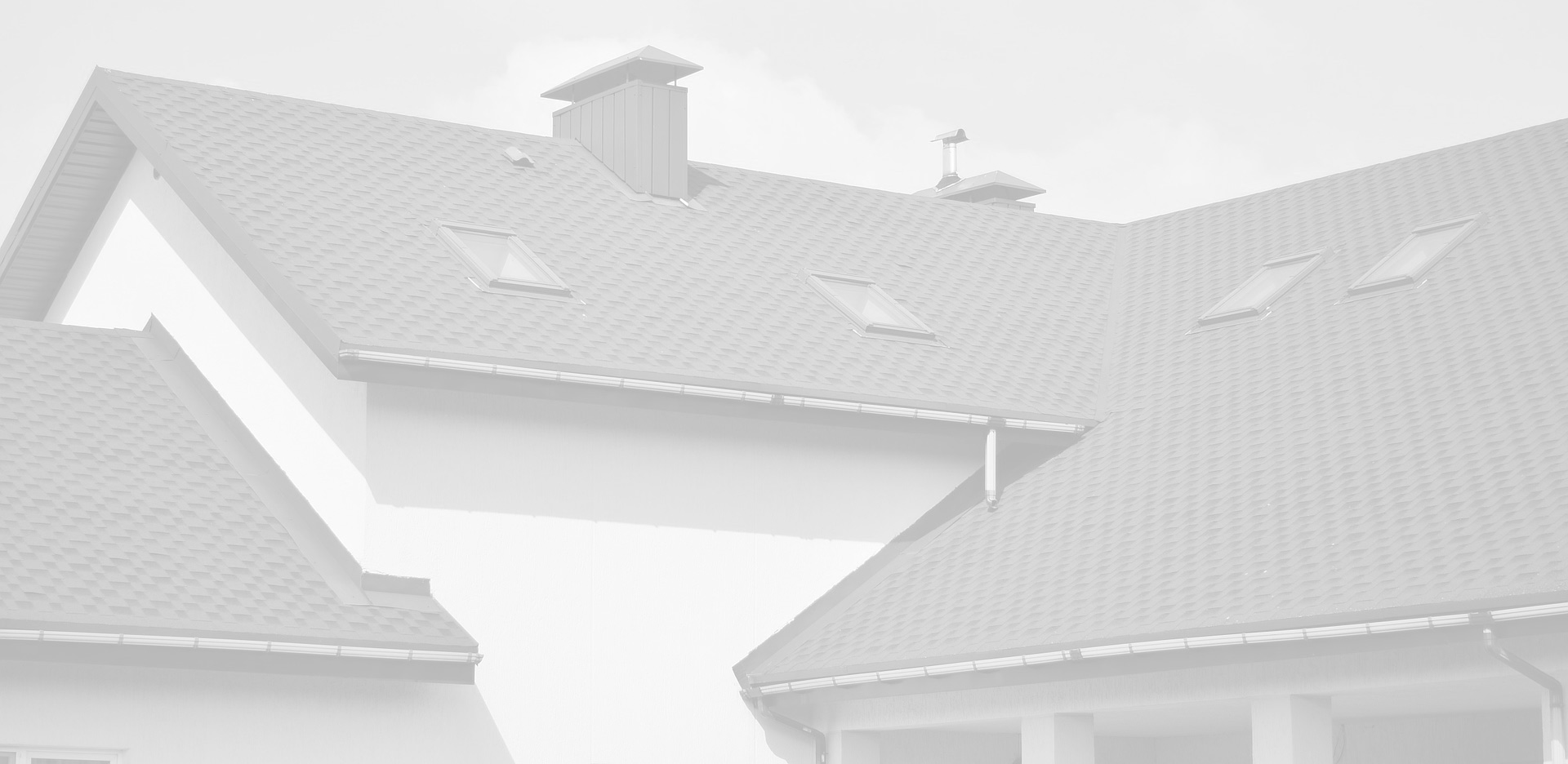 What are the Benefits of Poly Shingles?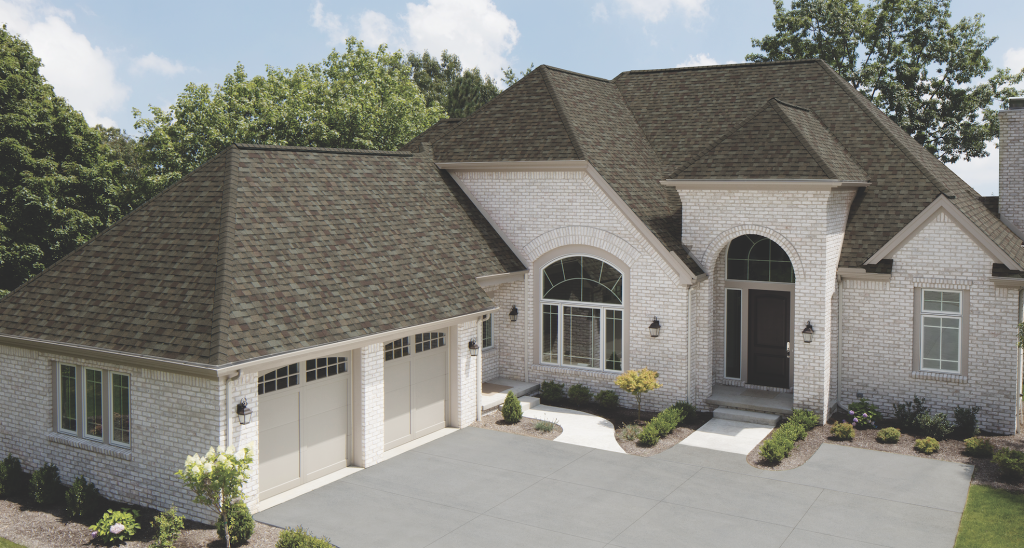 Are Poly Shingles worth the investment?
Poly Shingles are an excellent option compared to asphalt shingles. With a similar appearance to asphalt, Poly Shingles are very durable and resilient, especially during unexpected inclement weather conditions. They are flexible, crack-resistant, and thermal-resistant which makes them a great choice for many homeowners. Learn more about Poly Shingles in Anniston, AL by contacting us, and let one of our experienced team members walk you through all your options.
Anniston, AL's Trusted Crew for Roof Replacements
At Roofing World, our mission is to provide our customers with top notch quality roofing services. No matter the weather, you and your family should never second guess whether your roof can withstand it. With a roof installed by Roofing World, you'll have peace of mind that your roof will perform for years. If you are not sure whether your current roof is in good condition or not, give us a call and our experts will perform a roof inspection for you.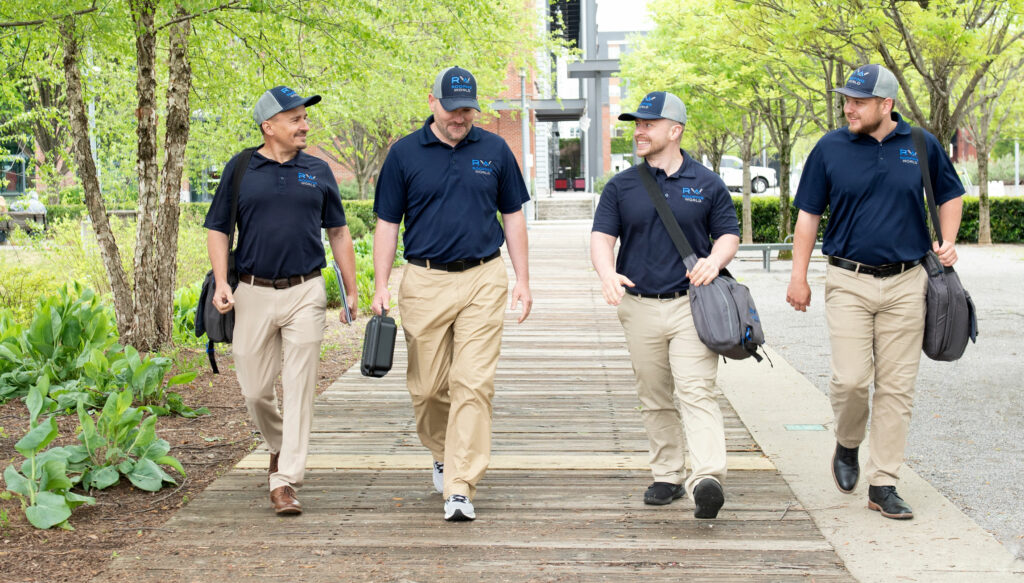 Is it time to repair or replace an unsafe or outdated roof? Roofing World's contractors in Anniston are here to help! With over 25 years of experience, we're the top choice for prompt, affordable roofing service in Anniston.
Need a roof upgrade? Get a free roof quote here!
Roofing World: Anniston's Most Trusted Roofing Contractor
Damage to your roof can occur at any time. And when it does, it's essential to repair it as soon as possible. Delaying repairs can create an unsafe and uncomfortable situation.
Our fully licensed and trained roofing contractors have the proper tools and skills to repair and install all roofing styles, including asphalt, poly, and metal roofs. You can trust our roofing contractors in Anniston to arrive promptly and finish the project on schedule.
We have completed over 1000 roofing jobs for happy customers throughout Alabama. You can read our Roofing World customer reviews here.
Asphalt Roofing Installation in Anniston
Are you searching for an affordable and durable roofing solution? Look no further! Asphalt shingles look great and can withstand Anniston's unpredictable weather conditions. And with plenty of colors and styles to choose from, it's easy to find the perfect match for your home. Our skilled roofing contractors in Anniston are ready to install an asphalt roof you'll love!
Metal Roof Installation in Anniston
Metal roofs are growing in popularity, especially in Anniston. They're durable and withstand severe weather conditions like heavy winds and hailstorms. And if lightning strikes, you don't have to worry about a metal roof igniting. Our metal roof installers in Anniston can install a stylish roof that will last over 50 years.
Poly Roofs in Anniston
With plenty of styles and colors available, poly shingle roofing is durable, engineered for all-weather performance, and will handle unpredictable weather conditions. You won't have to worry about poly shingles cracking under extremely hot or cold conditions, and they're fire-, algae-, and impact-resistant. Roofing World makes it easy to upgrade your home with a new, long-lasting poly roof.
Find a Roofing Contractor Near You
When your roof needs repair, it's important to take care of the problem right away. If it's time to replace or upgrade an outdated roof, Roofing World has you covered with a wide range of solutions.
A roof protects your family all year long, so it's important to maintain it. Our local experts are ready to tackle any roofing repair. Hire a professional roofing contractor you can trust — contact Roofing World today for a free estimate. We're here to help!
Need Financing for your Roof Project?
We understand that roofing replacements can come at very unexpected times.
That's why we offer a variety of financing options for our customers. Click the button below to apply now!
When you choose financing you
Are investing in the future of your home
Address existing roof issues
Get the custom built roof of your dreams!
Why apply for financing?
Manage your budget by delaying payments for set time then start payments at a fixed rate
Pre-approval is quick and won't affect your credit score
Get full credit approval within minutes
How can we Help you today?
5-Star Service for Anniston Residents