Roofing Contractor in Columbus GA
Roofing World has the Biggest Selection, Lifetime Warranties & Best Prices… Guaranteed!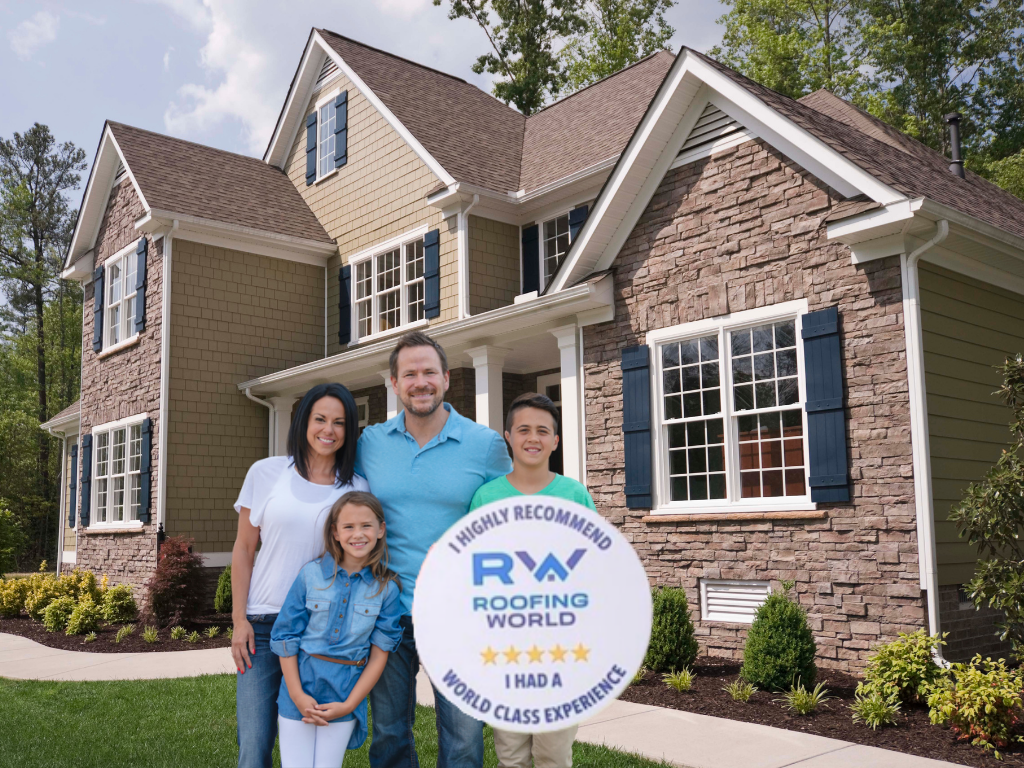 We Are Columbus' Local Roofing Expert
When it's time to get work done on your roof, it's important to reach out to a trained professional.
Our team at Roofing World is highly trained and offers a wide variety of choices for our clients including architectural asphalt shingles, Poly Shingles, rib panels, and stone coated steel.
Some services we offer are:
Do you own a home or business with a metal roof in need of replacement? Our team of professionals are here to help! We only use high-quality and trusted materials and precise, reliable methods which is what stands us apart from the competition. Contact your local professional roofer in Columbus, GA to get started on your roofing project.
Roofing World is Columbus, GA's Metal Roofing Expert
Not all metal roofs are the same. The ones we offer, and the craftsmanship standards we adhere to, allows our customers to have long-lasting roofs that are durable in even the most unexpected, inclement weather.
Our metal roof options are eye-catching and there is a wide range of designs and profiles to choose from. Custom-tailored to your property, they come in a variety of colors to match your home's unique style.
You will always get the very best we have to offer when you choose Roofing World for your roof replacement. We provide exceptional metal roofing services and product choices in Columbus, GA. Get started on your metal roof project by setting up a consultation with our team.
A Few Helpful Resources for Columbus, GA residents: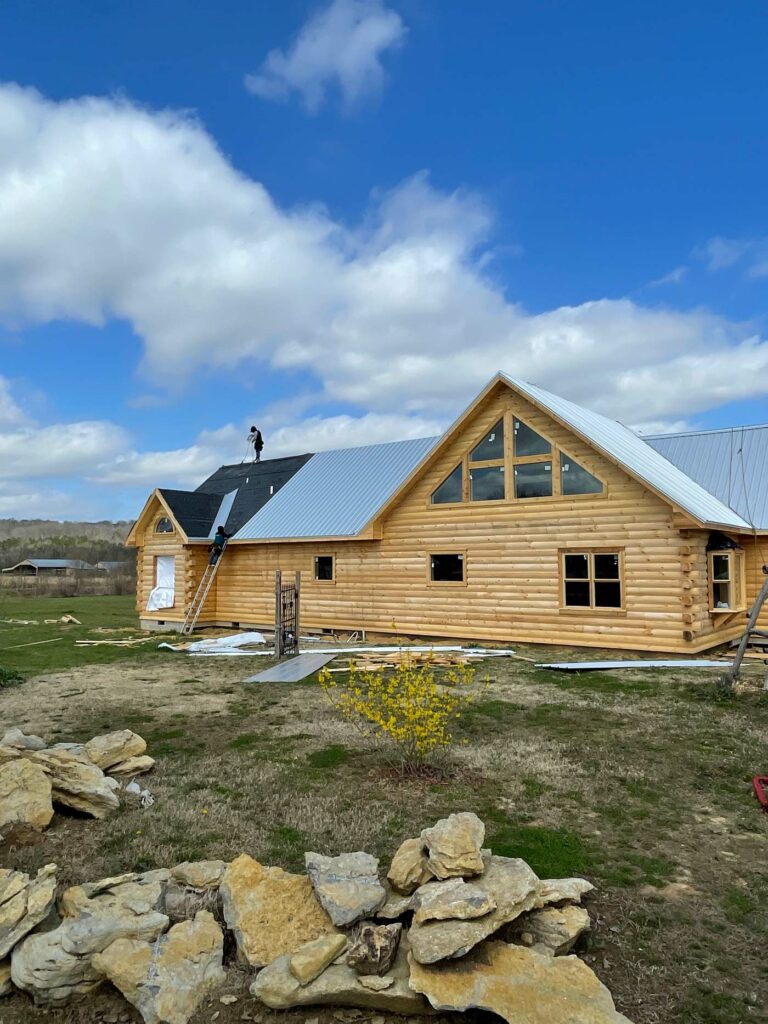 Is it time to upgrade your home with a roof replacement? Does your existing roof need repairs? Don't settle for a roofing contractor who lacks the experience and expertise to get the job done right. Roofing World's fully trained and licensed team brings over 25 years of building and construction experience. We're proud to provide top-quality roofing services throughout Columbus, GA.
Get a free roof quote here!
Roofing World: Your Trusted Roofing Contractor in Columbus, GA
When it comes to professional roofing services you can trust, Roofing World has you covered. Our crews are reliable and provide top-quality roofing solutions — we show up promptly and complete the project on schedule. Whether it's a poly, metal, or asphalt roofing installation, we'll give your home a new roof you will love.
We offer exceptional roofing services, no matter how big or small the job. Our customers agree — you can read their Roofing World reviews here!
Asphalt Roofing Installation, Columbus, GA
If you're looking for a budget-friendly roofing installation that can withstand Georgia's harsh weather conditions and improve your home, you can't go wrong with an asphalt roof installation. We carry asphalt roofing in a variety of styles and colors, and we'll work with you to find an ideal match. Then, our experienced and skilled roofing contractors will install an affordable asphalt roof that perfectly matches your home!
Metal Roof Installation in Columbus, GA
Are you looking to upgrade your roof? Many homeowners and commercial property owners are turning to metal roofing. Our metal roof installers in Columbus, GA, can give you a new roof that will withstand heavy rains, snow loads, hailstorms, and strong winds. A lightning strike will never ignite it, and metal roofs are also energy-efficient!
New Poly Roof in Columbus, GA
Heat, sunlight, snow, rain — a poly shingle roof can handle it all. Poly shingle roofs are strong and resilient, making them an excellent roofing option for all kinds of properties in Columbus, GA. Our experienced roofing contractors in Columbus, GA, can install a poly shingle roof that not only holds up against all weather conditions — it also resists fire and algae and is nearly impossible to break! For poly shingle roof installation in Georgia, go with a team you can trust: Roofing World.
Finding a Roofing Contractor Near You
When it's time to repair or replace an unsafe or outdated roof, it's important to find a local Columbia, GA, contractor you can count on. Look no further — with over 25 years of experience, your home is in good hands with Roofing World. We're committed to quality workmanship and are proud to provide expert roof repairs, installation, replacement, and more. Roofing World is here for all your residential and commercial roofing needs in Columbus, GA. Contact Roofing World for a free estimate!
Comparing Roof Products:
Poly Shingles vs. Asphalt shingles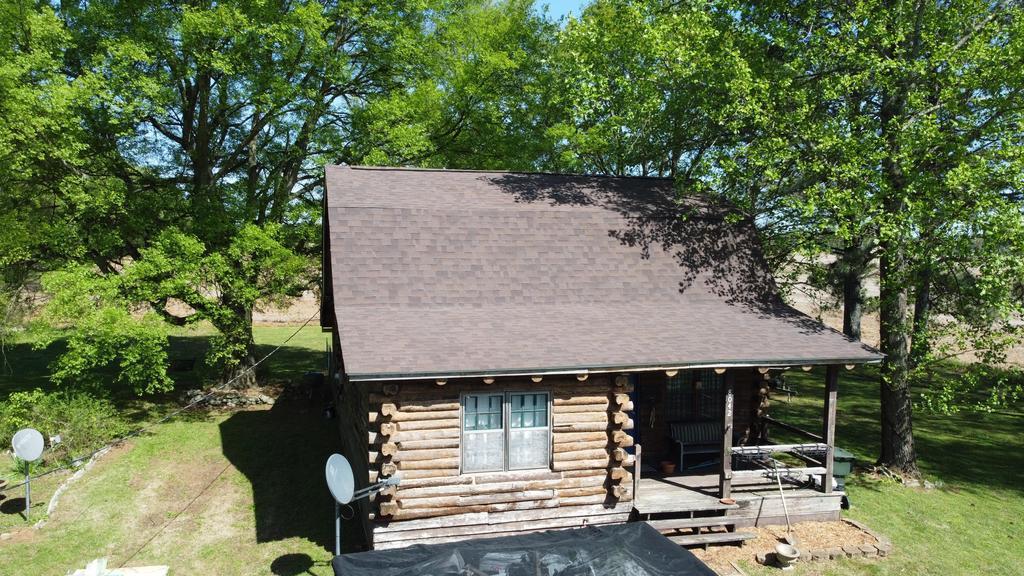 Wondering if Poly Shingles are worth purchasing? There are a lot of roofing materials on the market. Choosing the right material for your home can be difficult on your own. Our roofing experts believe that Poly Shingles are hands down one of the very best choices you can make for your roof. Our team knows this because Poly Shingles are thicker than your average asphalt shingles and they also offer more strength and durability against severe weather.
Poly Shingles have more impact protection and can ward off debris better than their asphalt counterpart.
Columbus, GA's Trusted Crew for Roof Replacements
It's our number one priority to ensure a safe and reliable roof system is over your family's head. It's our mission at Roofing World to provide our customers with the highest quality roofing system on the market. If your area is experiencing a hot sunny day or a complete ice storm, you shouldn't be worried about your roof's performance. If it has been a while since your last inspection or you aren't 100% confident in your roof, please call us for a proper inspection.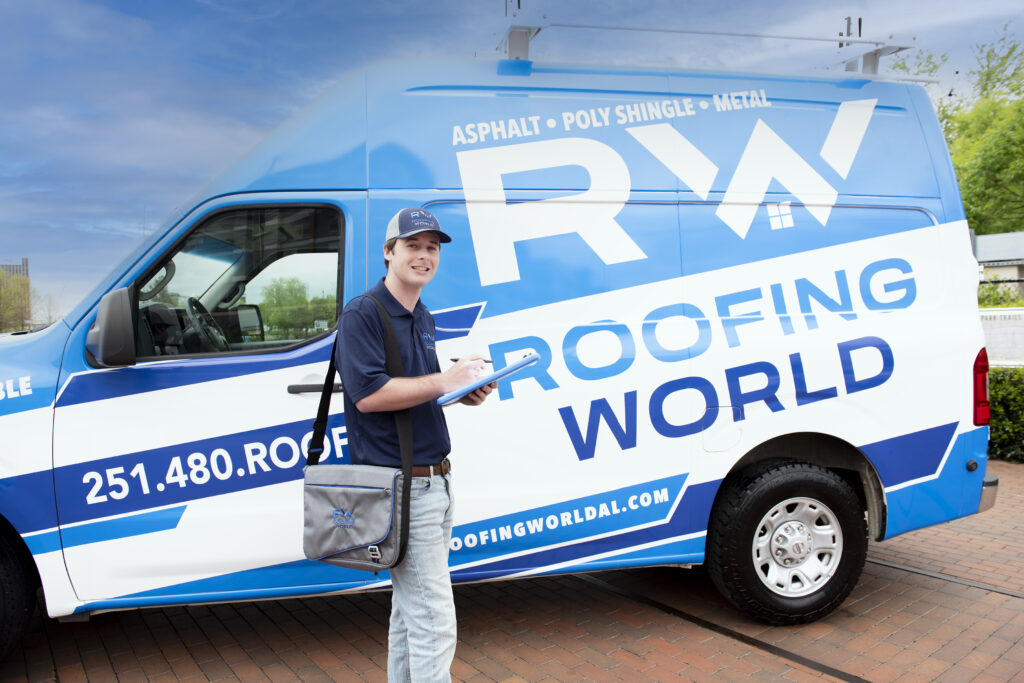 Biggest Selection
Every Cullman resident receives 5-Star Service
Markeshia Steele
2023-11-16
Great job!!!LC n crew did a very amazing job!
Showed up on time and had great communication throughout the whole process, would highly recommend!
Great work - would recommend them.
Absolutely great company to work with
Prompt service and top quality work! Highly recommend!
Lou YouKnowWho
2023-11-06
Good work. Did a good job. Would definitely recommend!
Roofing world did a very professional job very good communication the project manager Ethan Steadham and his crew did a very good job thank you...